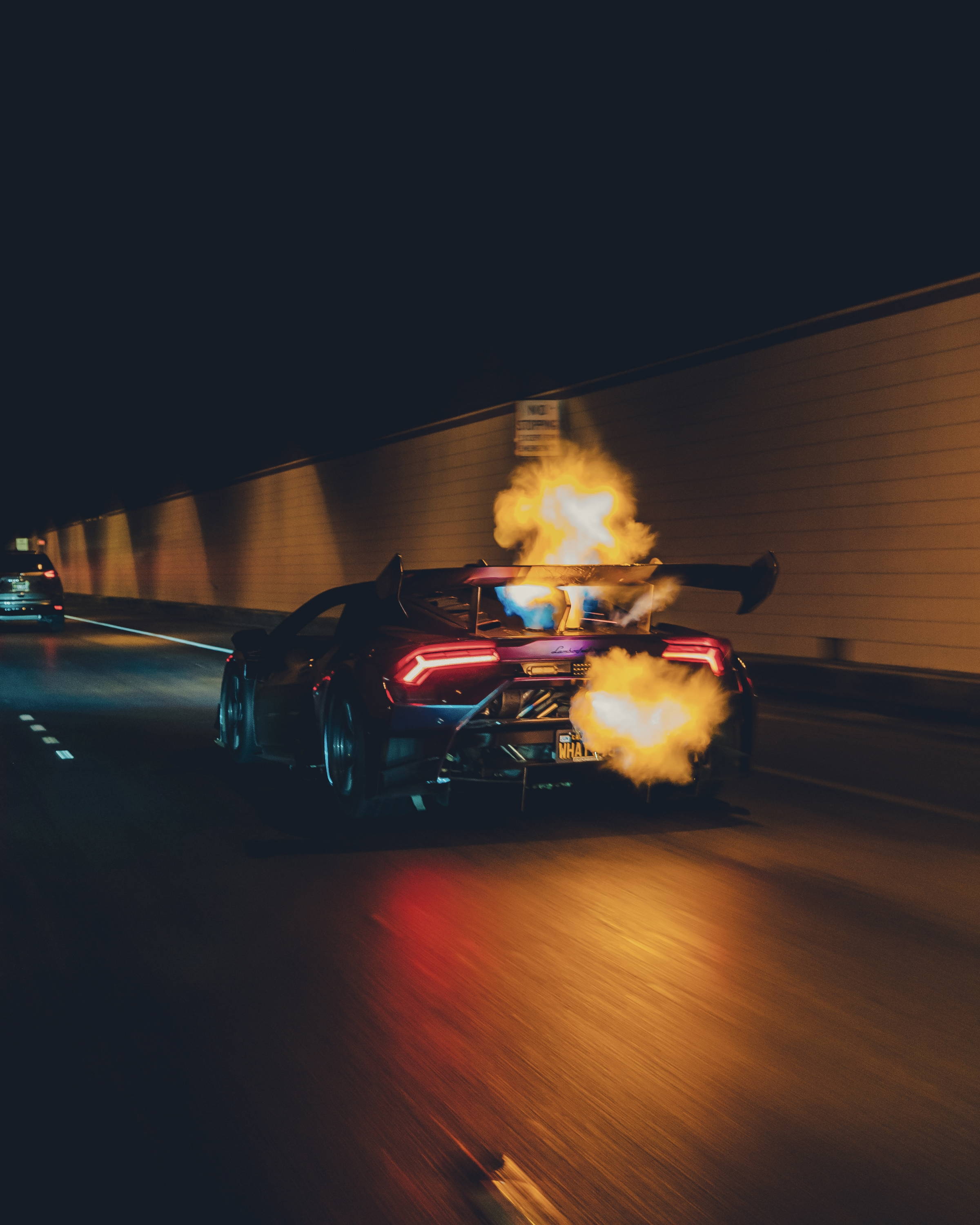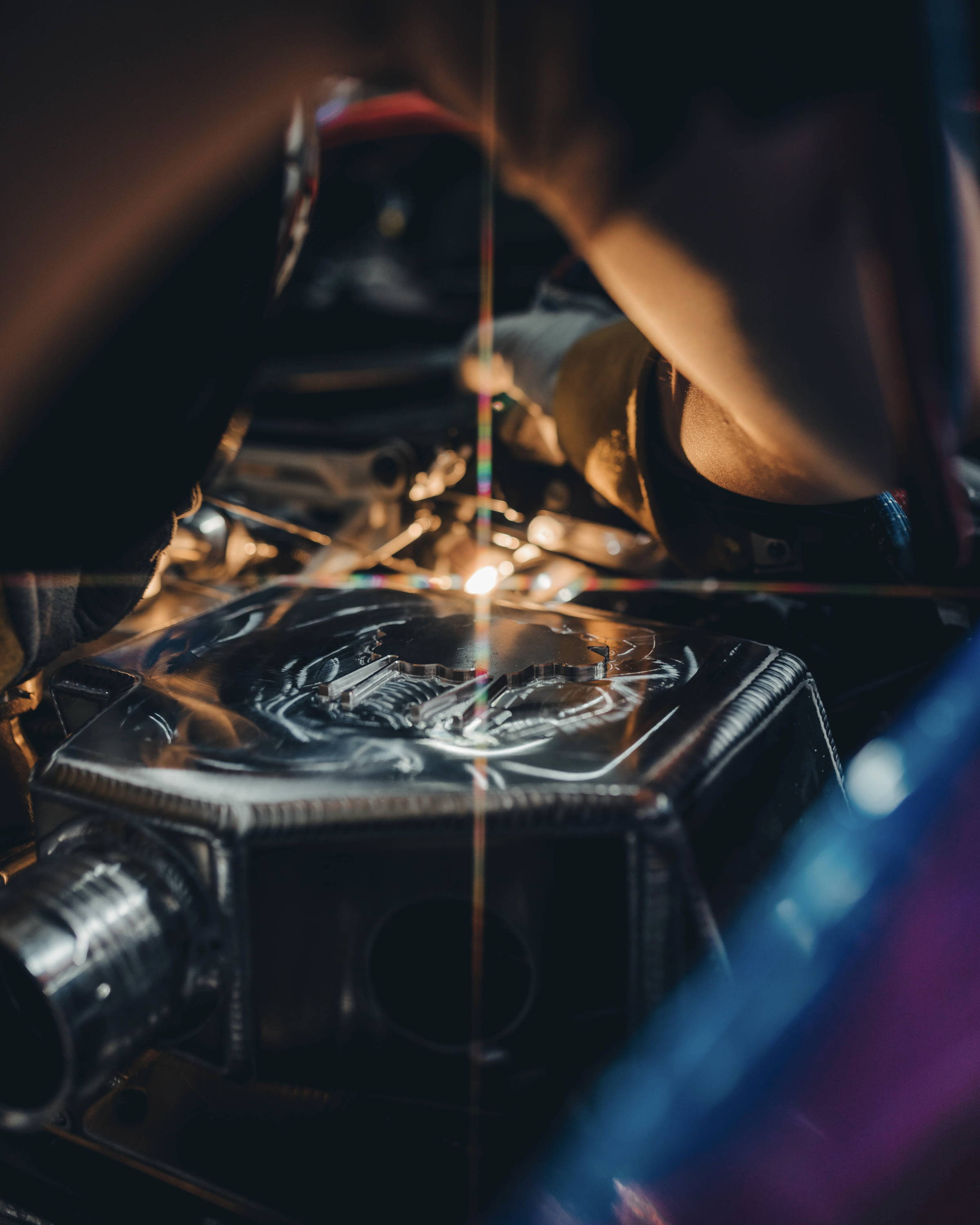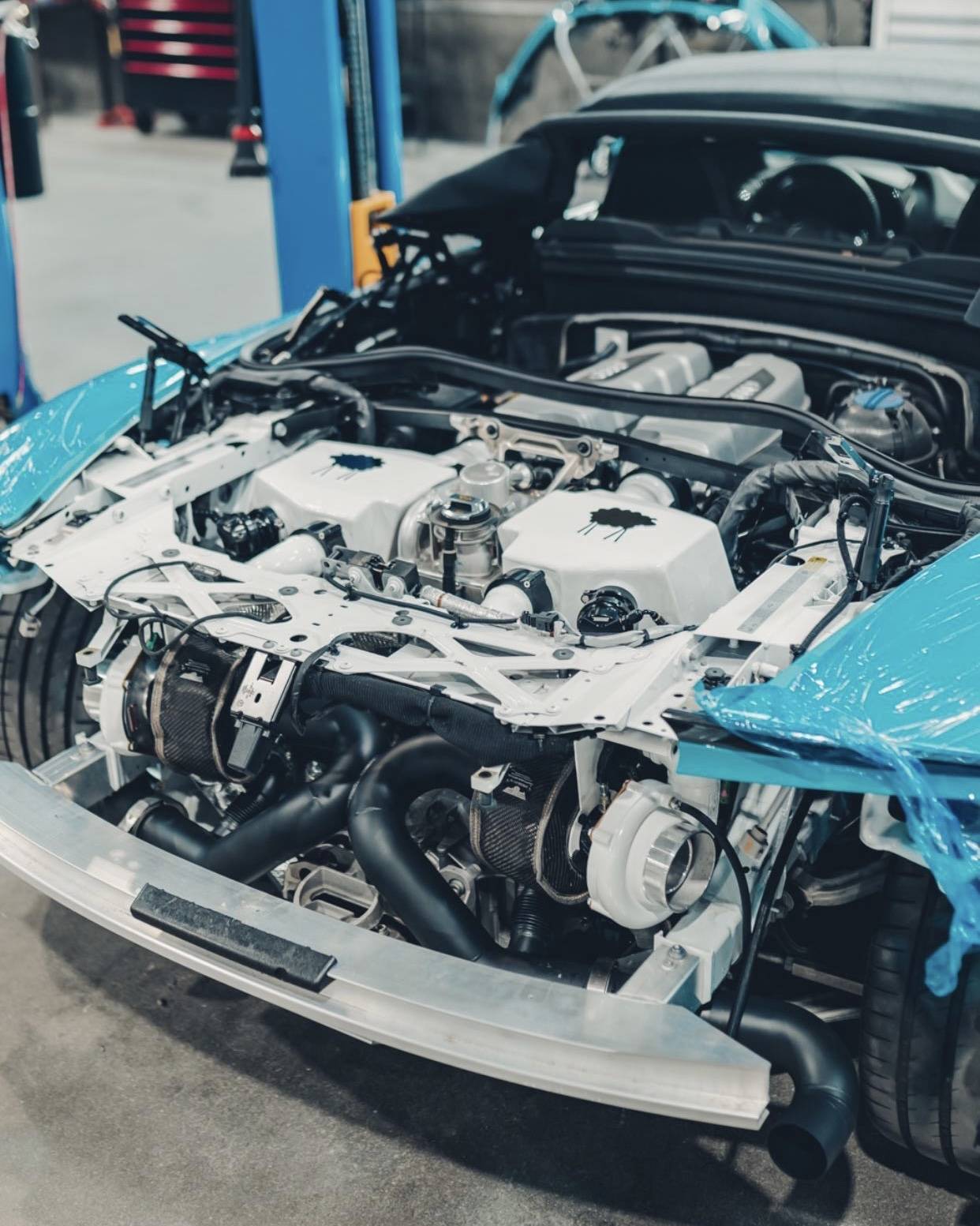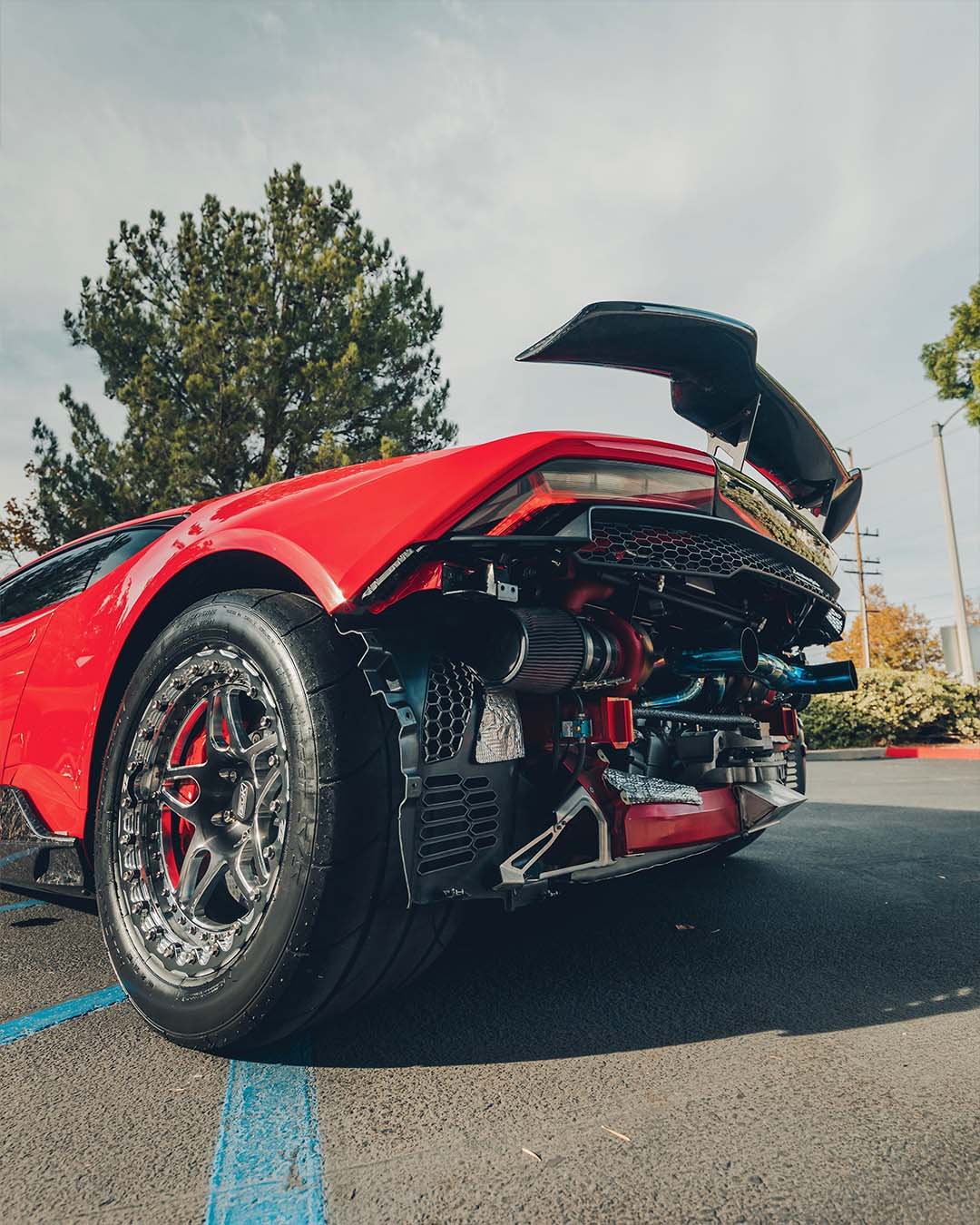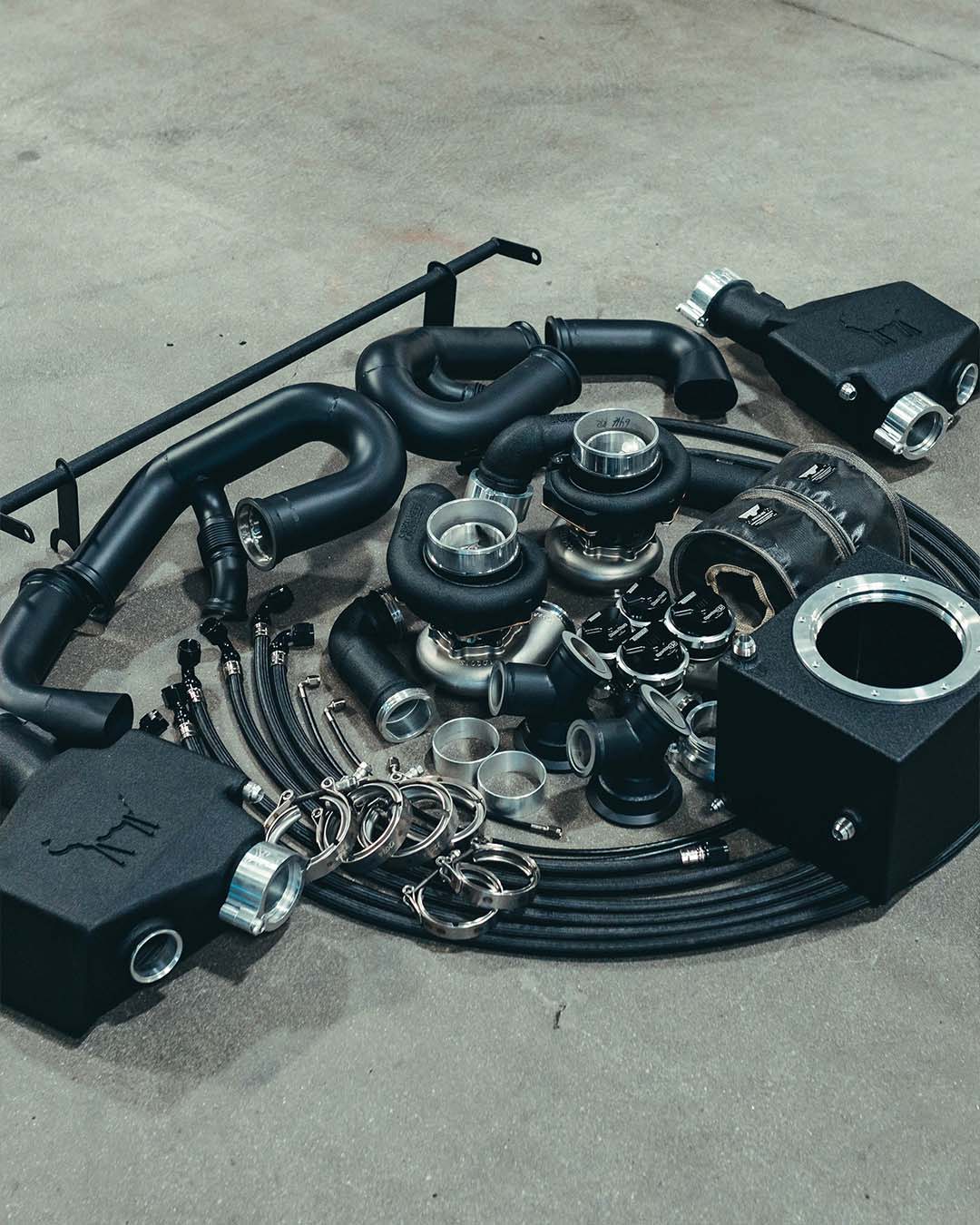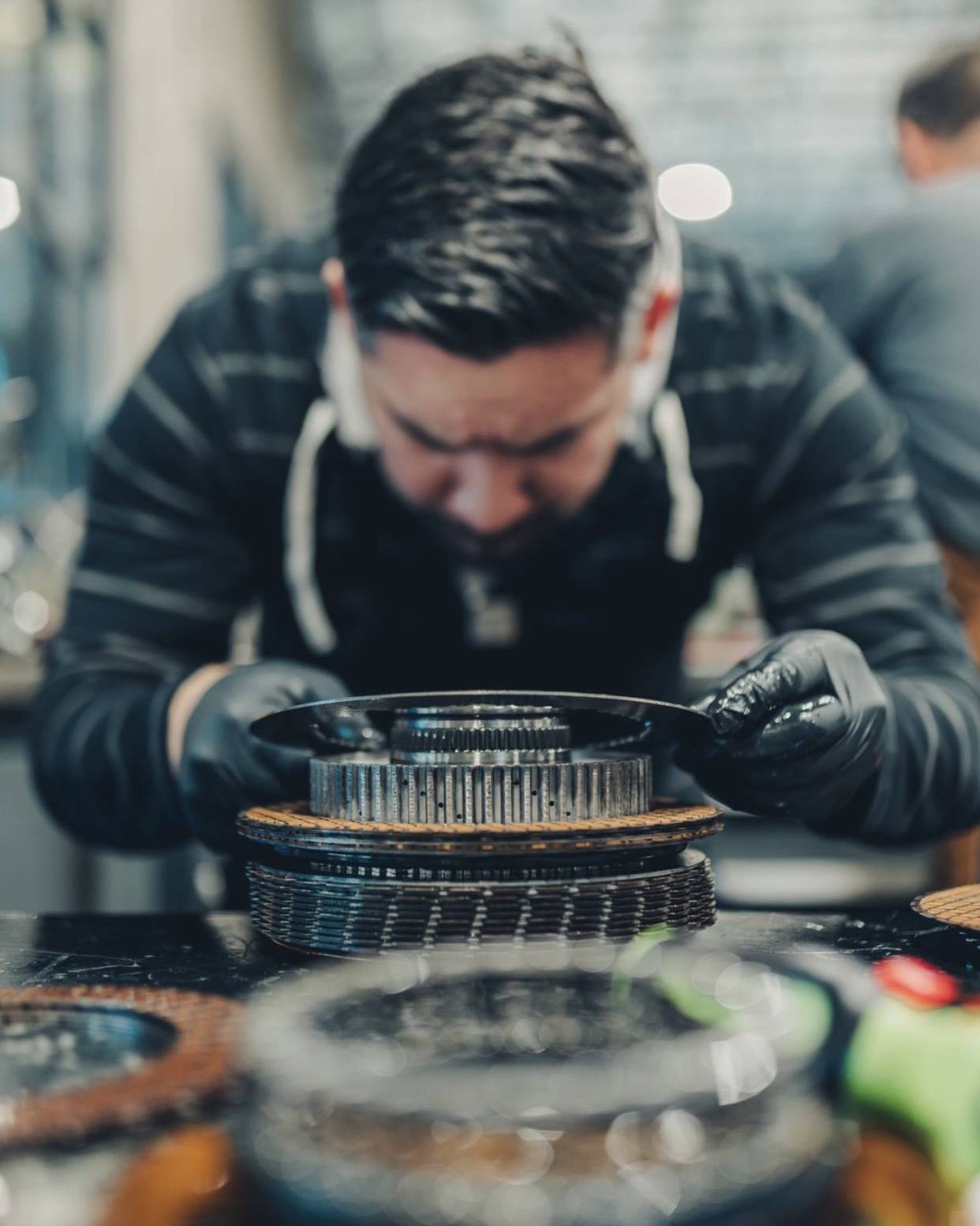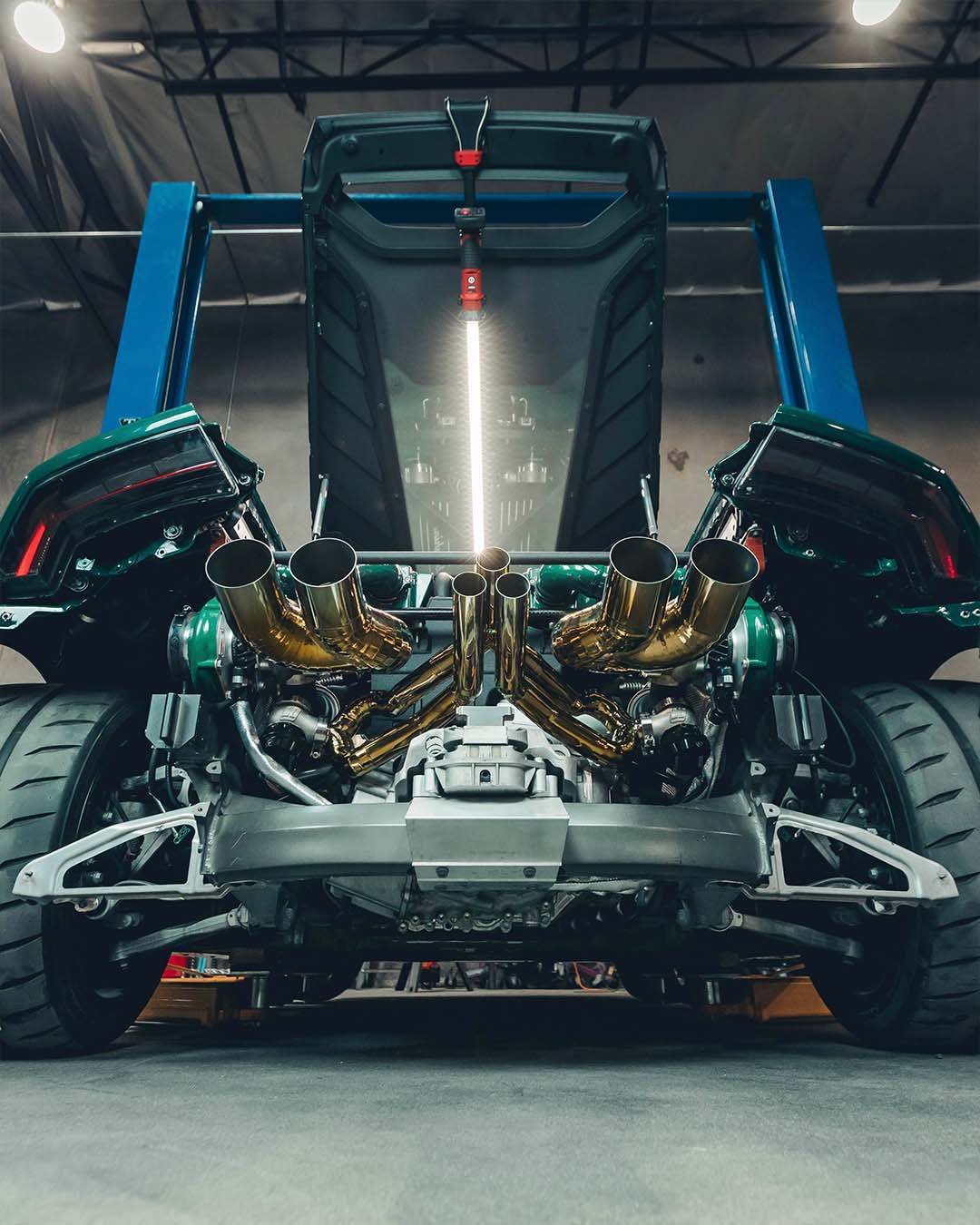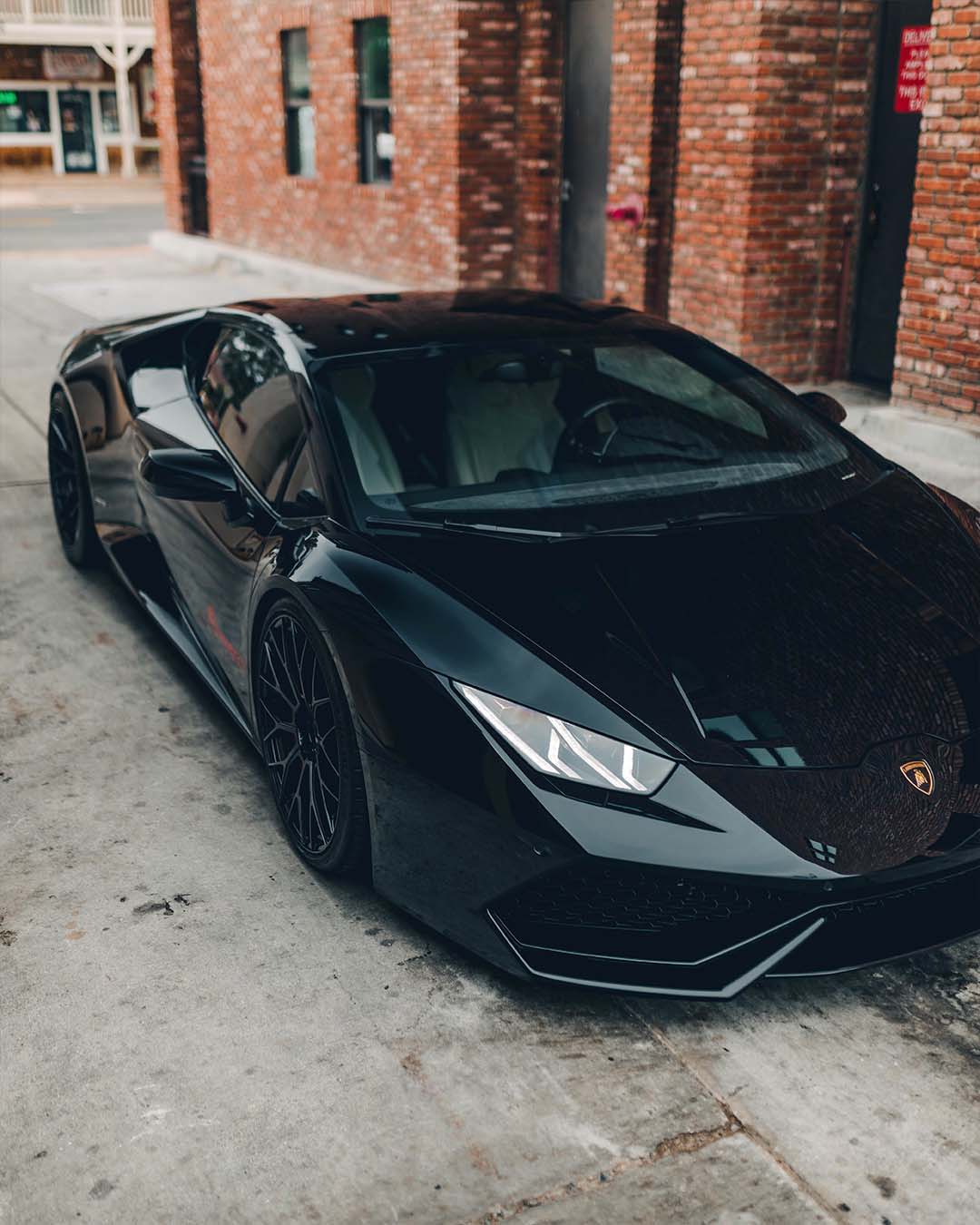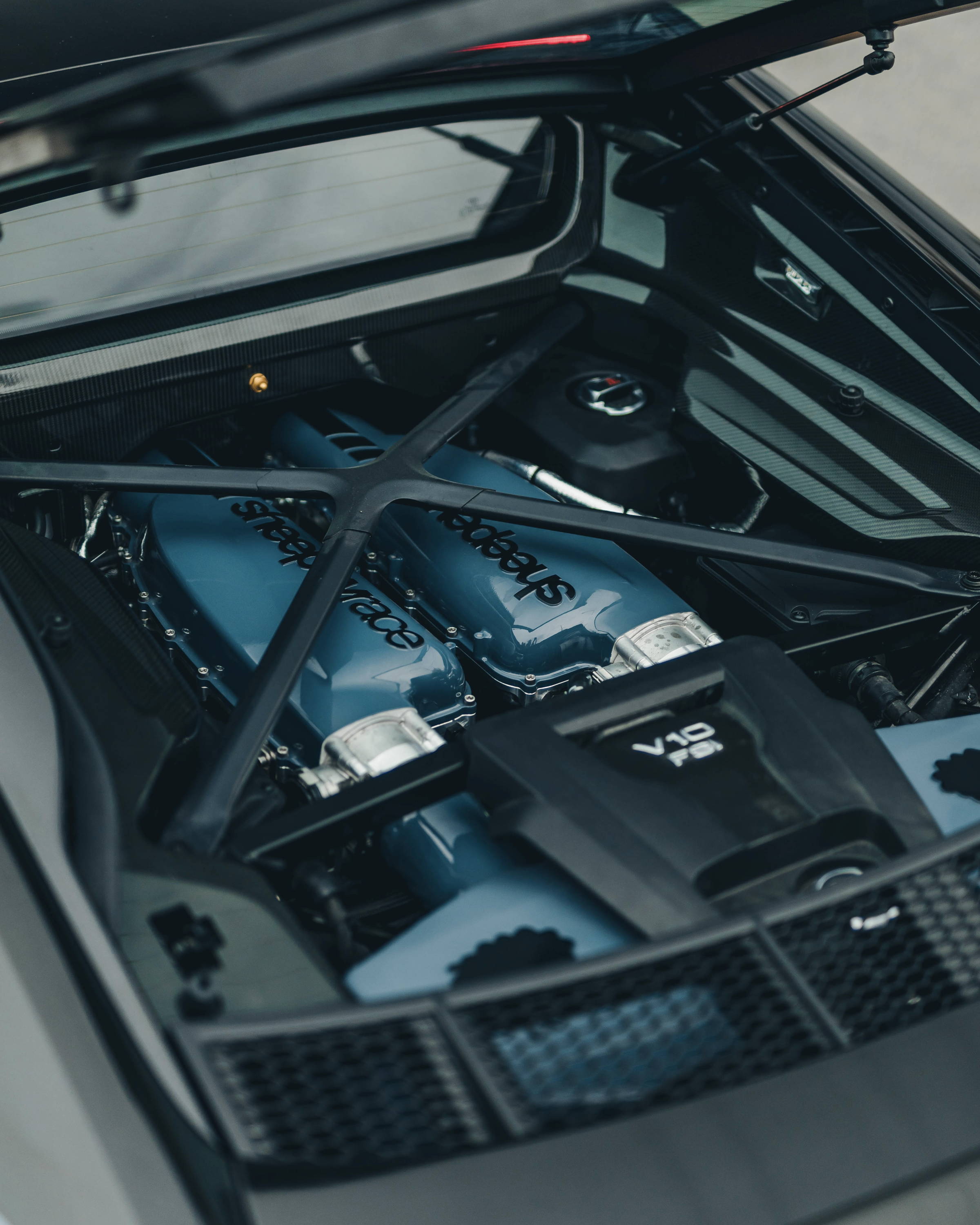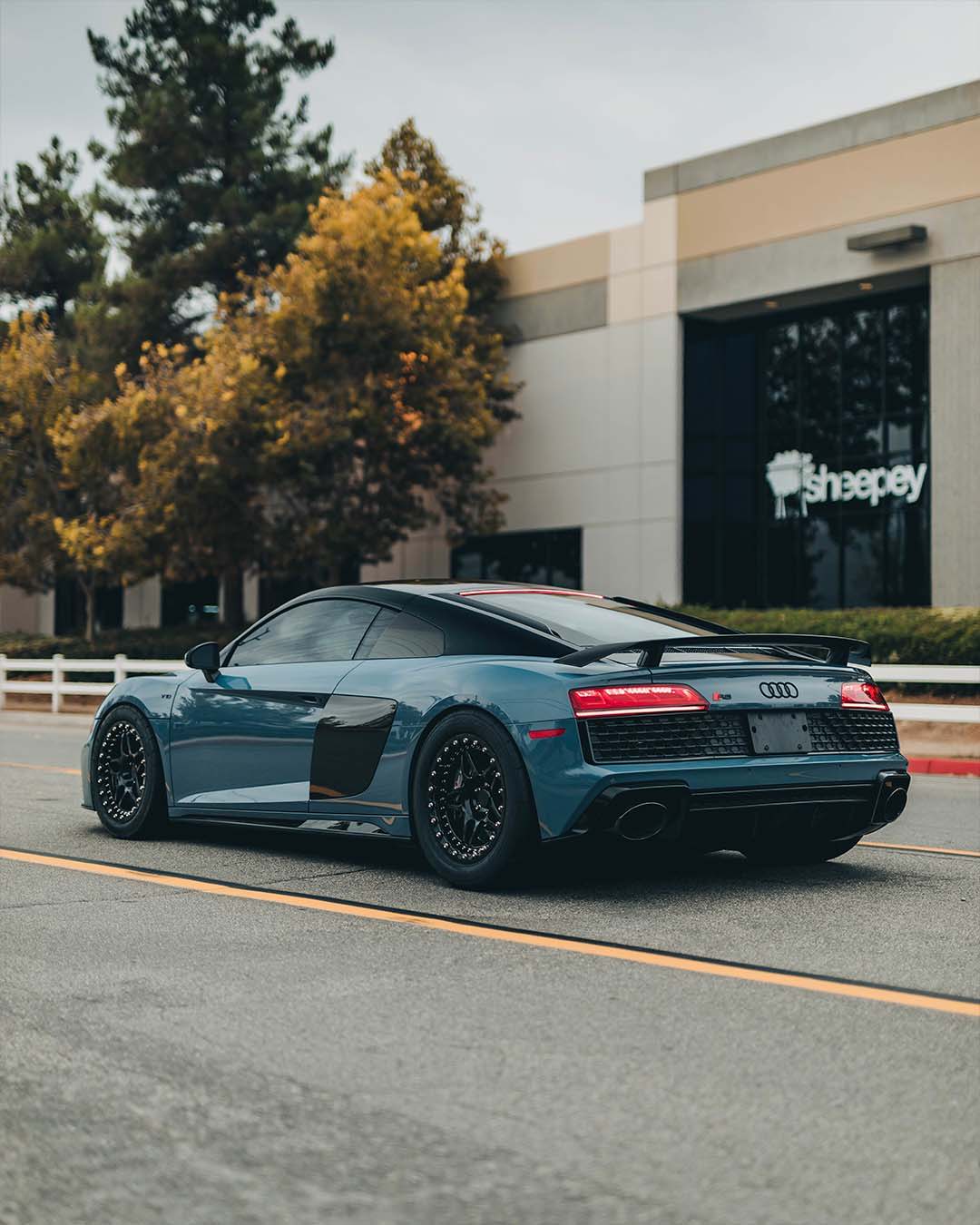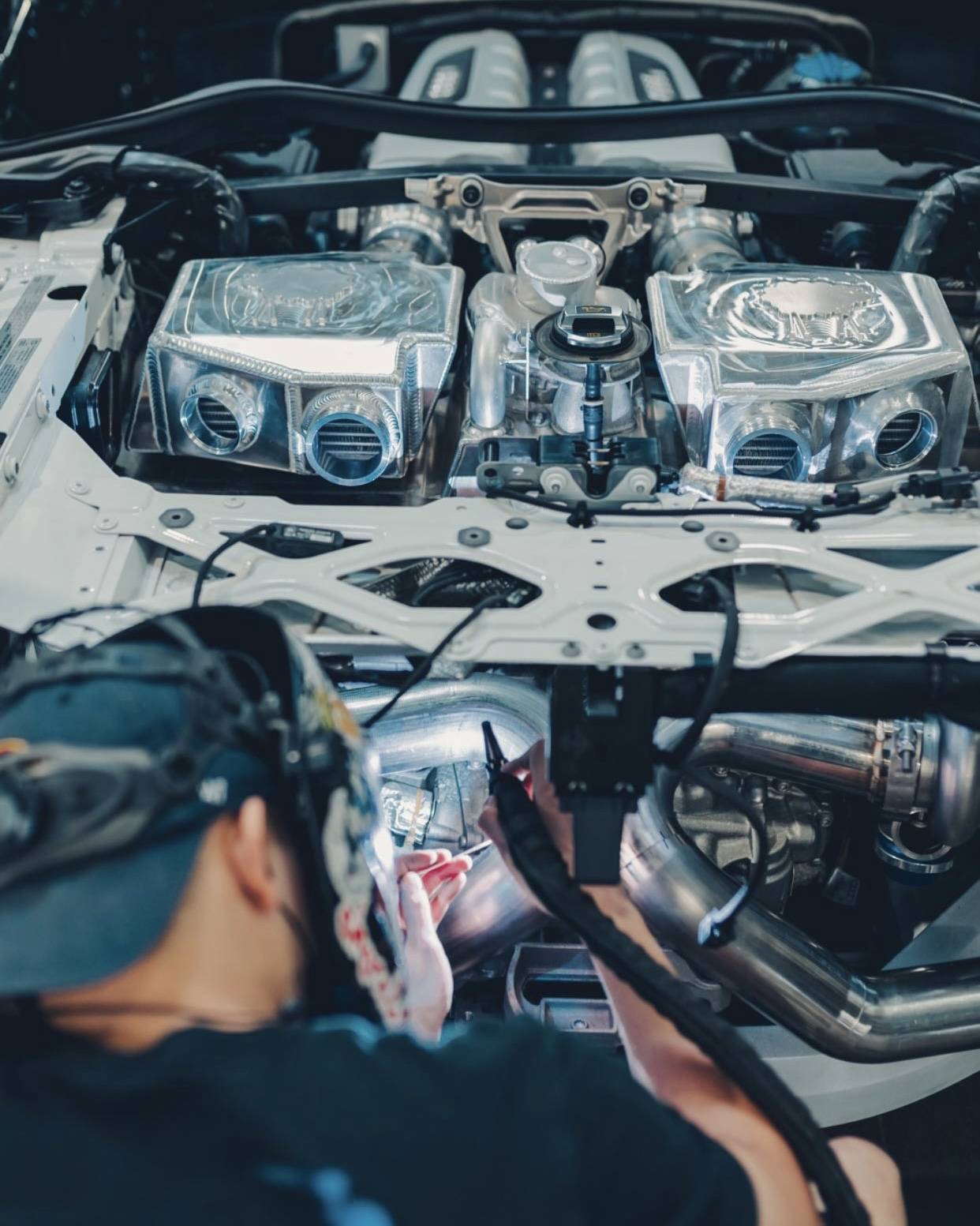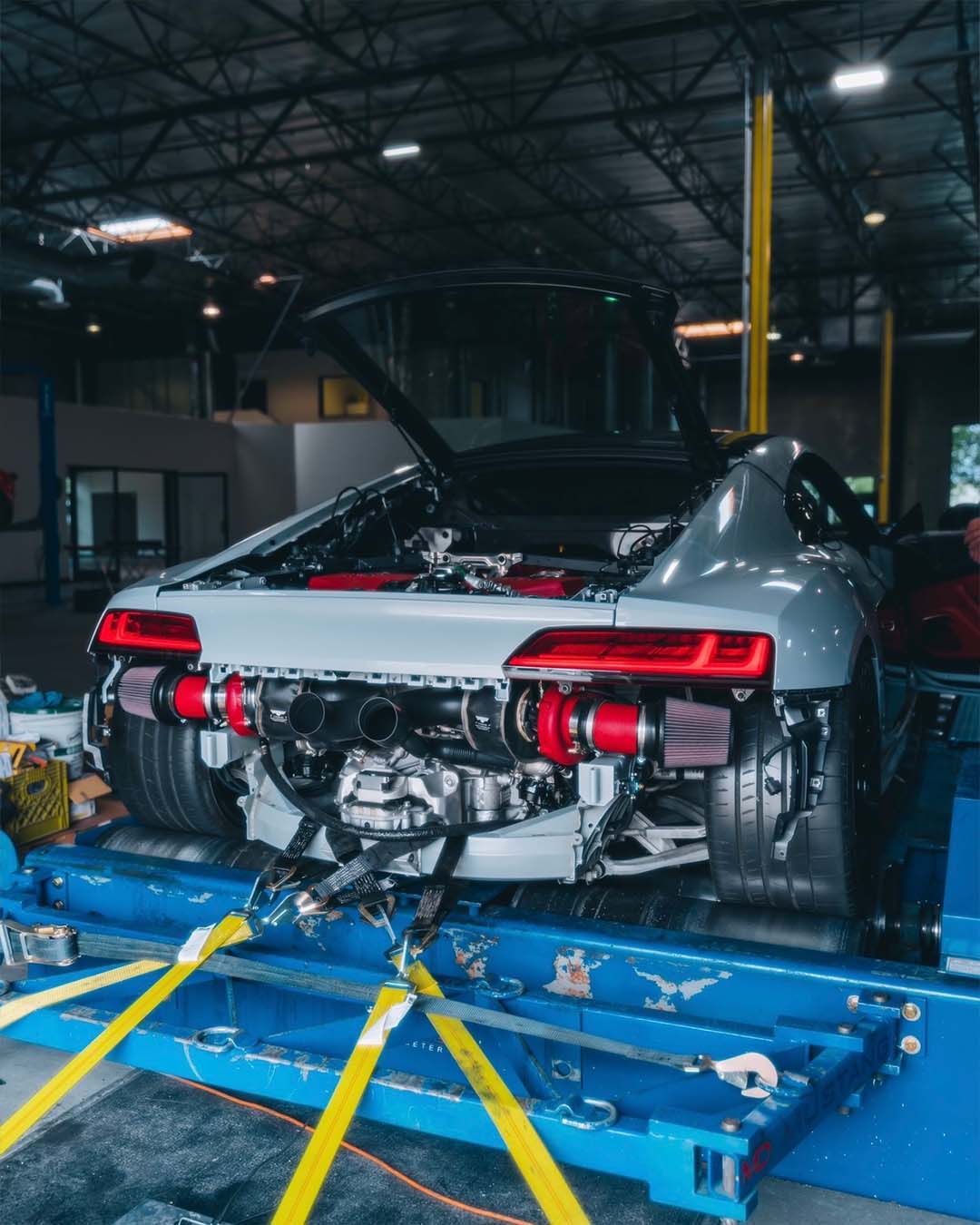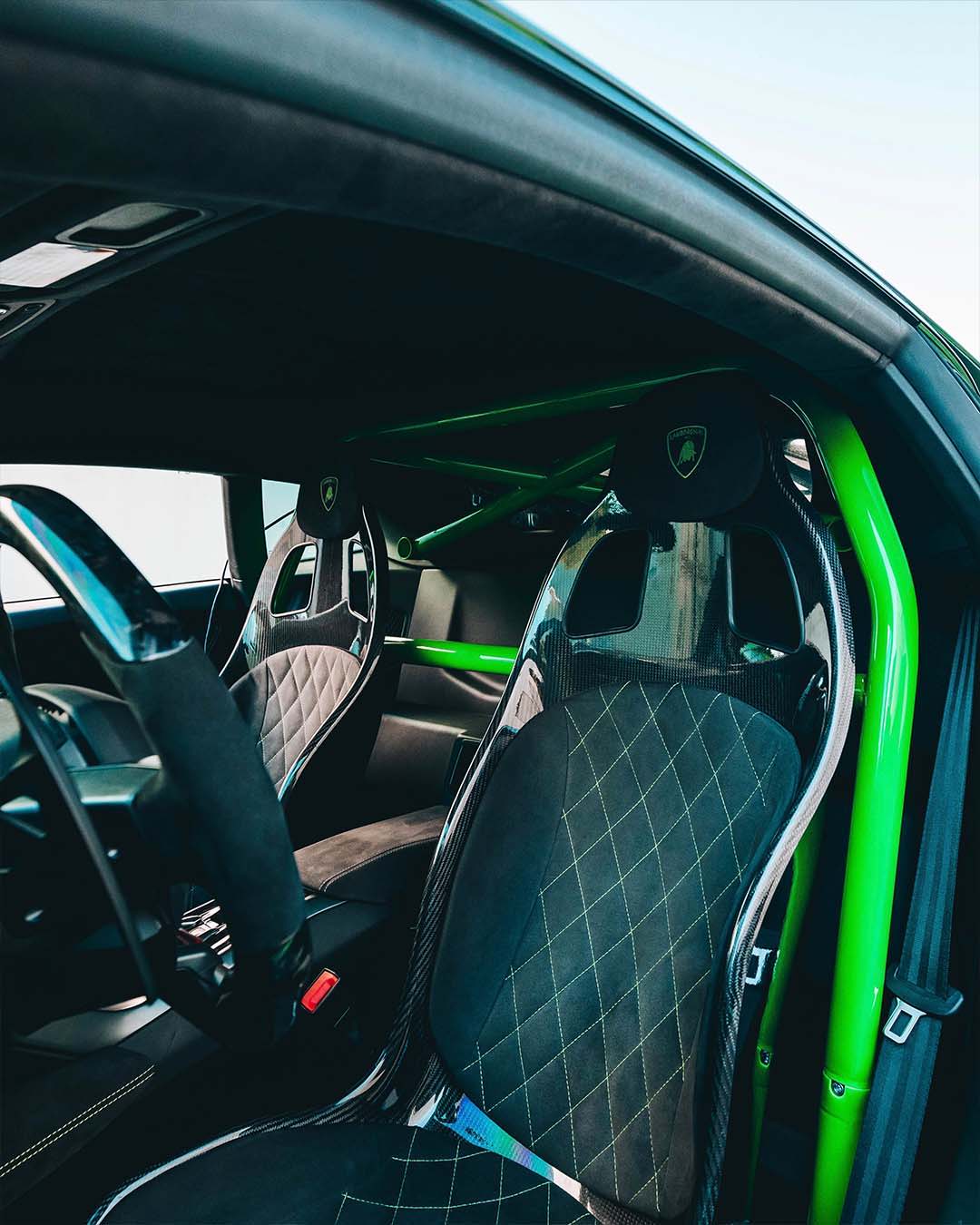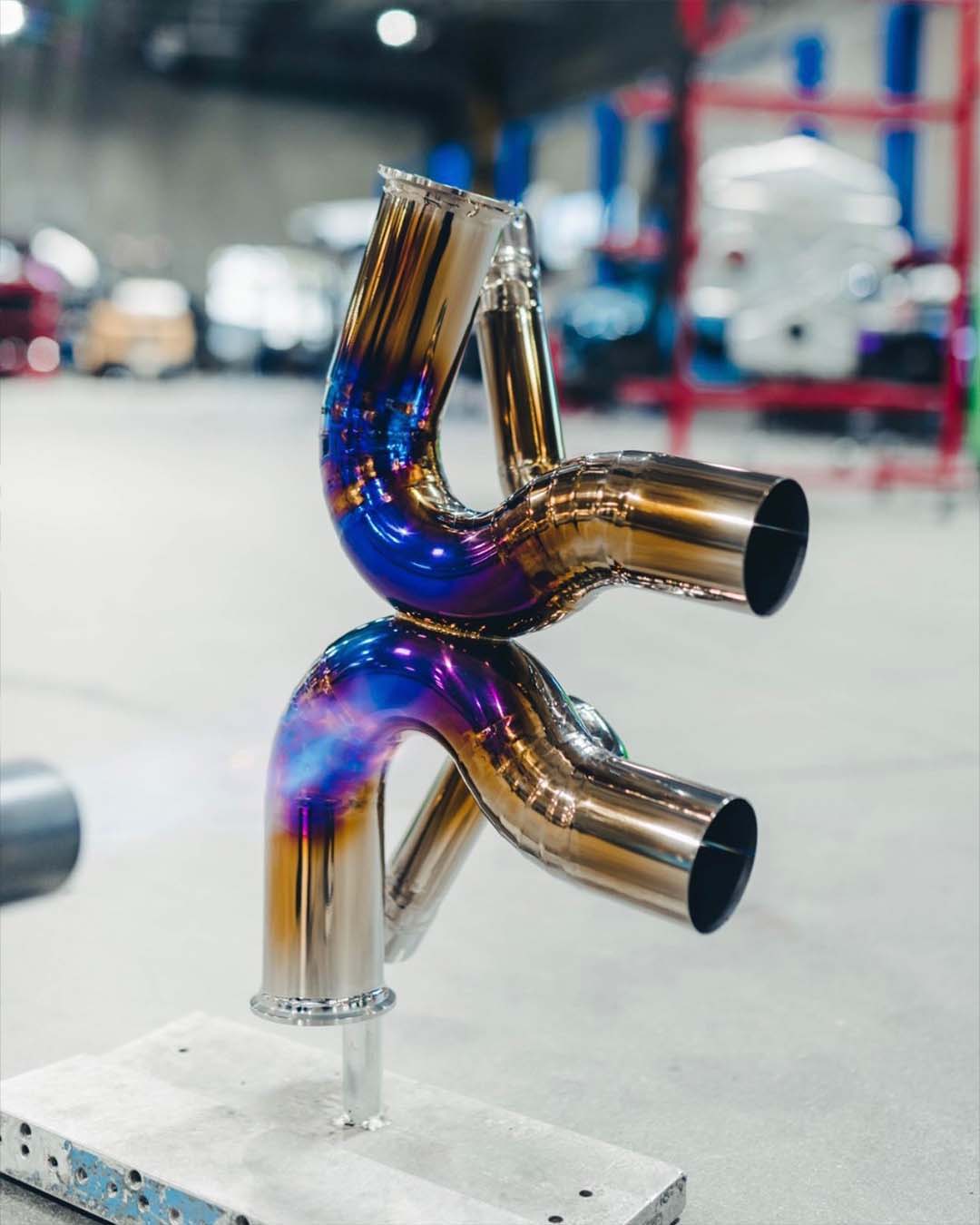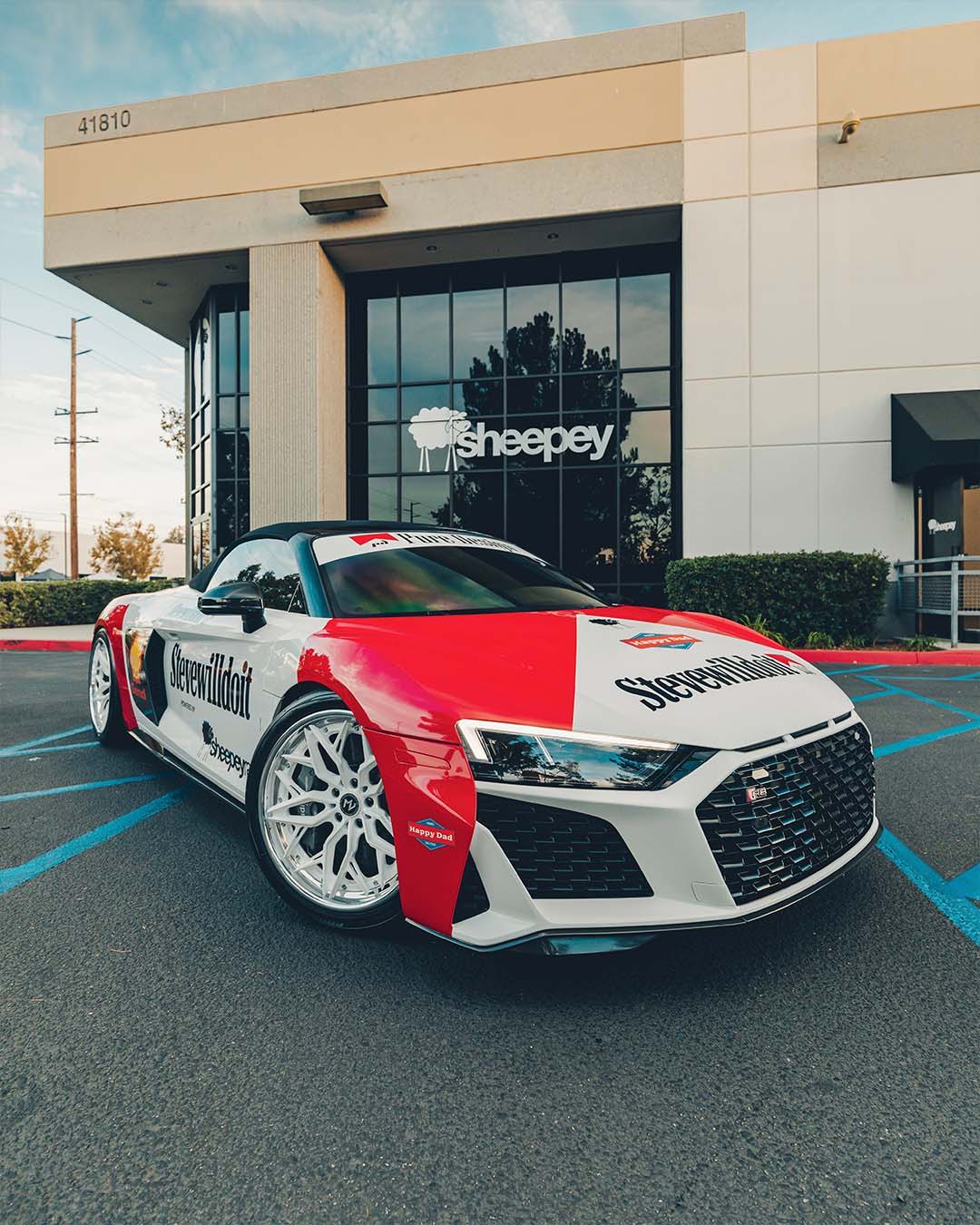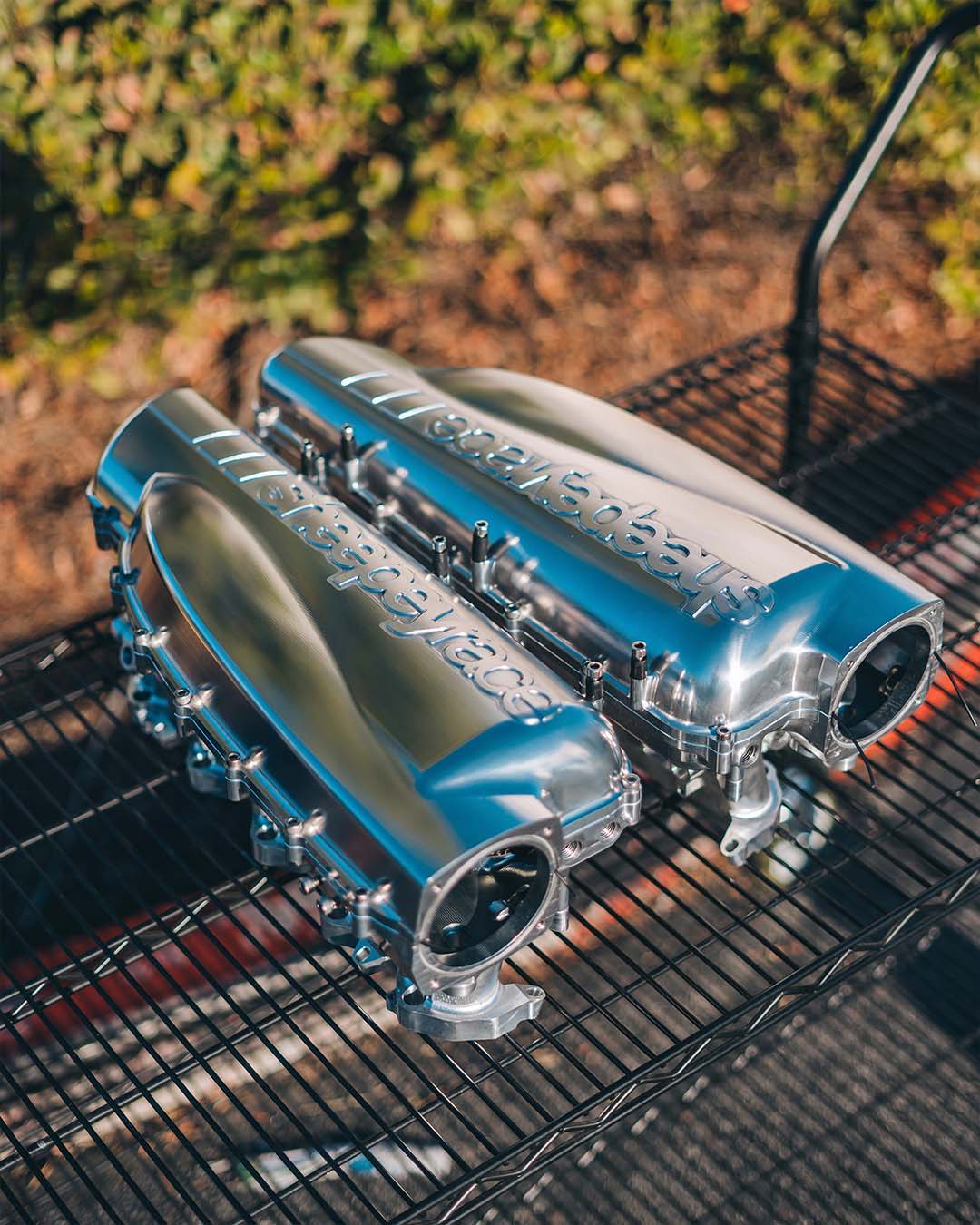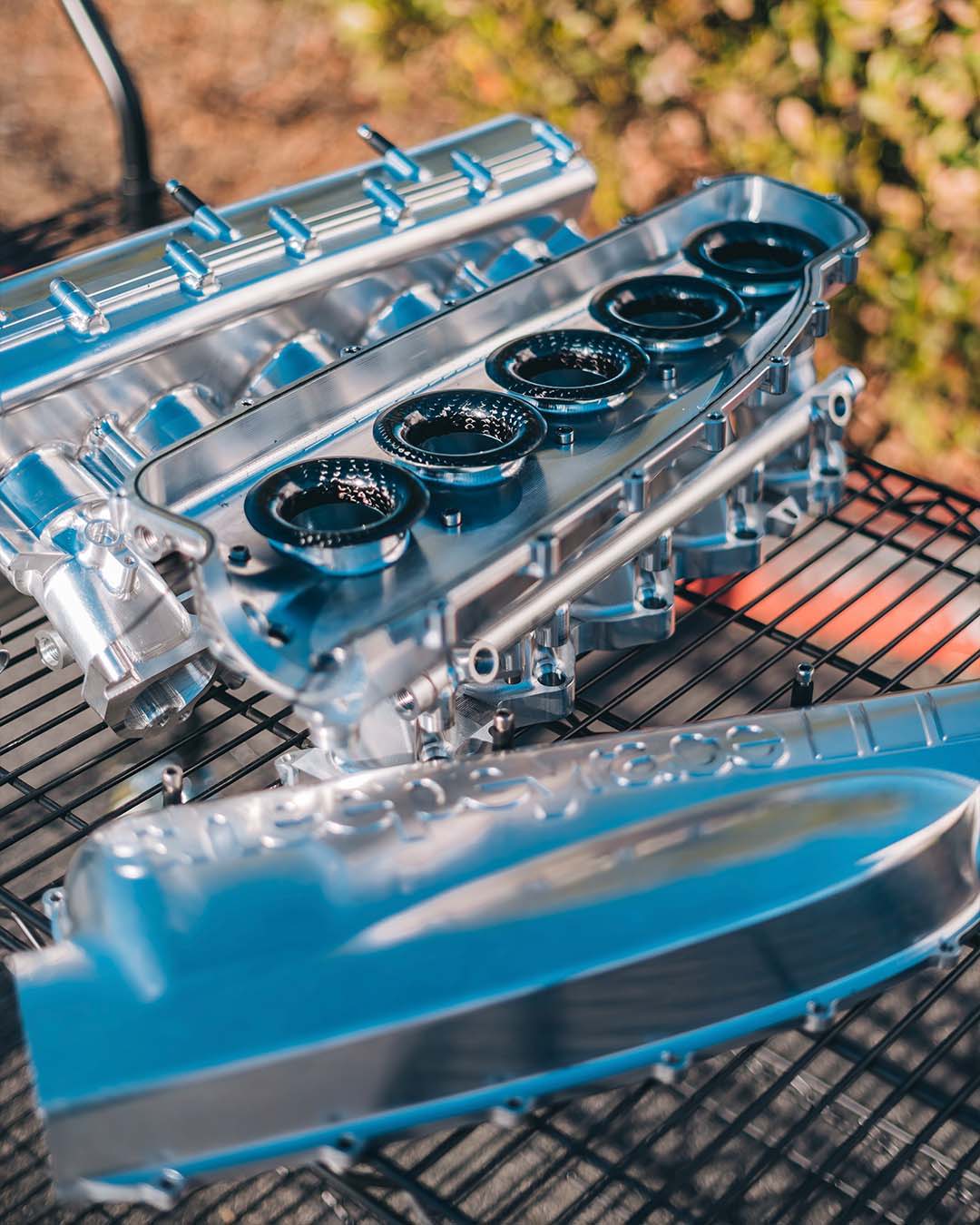 STAGE 1
800 WHP PUMP GAS
• Dual Precision 6466 BB Mirror Image Turbos
• Dual Turbosmart Gen V Hypergates
• Dual Turbosmart Gen V BOVs
• Air to Water Intercoolers
• Handcrafted Heat Exchangers
• Stainless Exhaust System
• External Water Tank w/ 55GPM Pump
• All Lines & Fittings AN/Tested to 300PSI
• Proprietary ECU/TCU Flash developed by Unitronic
STAGE 1+
800 WHP PUMP GAS
• Dual Precision 6466 BB Mirror Image Turbos
• Dual Turbosmart Gen V Hypergates
• Dual Turbosmart Gen V BOVs
• Air to Water Intercoolers
• Handcrafted Heat Exchangers
• Stainless Exhaust System
• External Water Tank w/ 55GPM Pump
• All Lines & Fittings AN/Tested to 300PSI
• Proprietary TCU Flash developed by Unitronic
• Motec M142 R8/Huracan Kit w/Level 3 Upgrade
AMENETIES

• Map Selection
• 6 Month Motec Support from sheepeyrace
• Ability to Remote Tune & Datalog
• Auto Upshift
• Rolling Anti Lag
• Flame Mode
STAGE 2
1,000 WHP E85 / 800 WHP PUMP GAS
• Dual Precision 6466 BB Mirror Image Turbos
• Dual Turbosmart Gen V Hypergates
• Dual Turbosmart Gen V BOVs
• Air to Water Intercoolers
• Handcrafted Heat Exchangers
• Stainless Exhaust System
• External Water Tank w/ 55GPM Pump
• All Lines & Fittings AN/Tested to 300PSI
• Proprietary TCU Flash developed by Unitronic
• Motec M142 R8/Huracan Kit w/Level 3 Upgrade
• Flex Fuel Upgrade
• Lifeline Zero 360 Fia 2.25Kg Fire System
AMENETIES
• Map Selection
• 6 Month Motec Support from sheepeyrace
• Ability to Remote Tune & Datalog
• Auto Upshift
• Rolling Anti Lag
• Flame Mode
• True Flex Fuel
• Ethanol Content Display
STAGE 2+
1,250 WHP E85 / 800 WHP PUMP GAS
• Dual Precision 6466 BB Mirror Image Turbos
• Dual Turbosmart Gen V Hypergates
• Dual Turbosmart Gen V BOVs
• Air to Water Intercoolers
• Handcrafted Heat Exchangers
• Stainless Exhaust System
• External Water Tank w/ 55GPM Pump
• All Lines & Fittings AN/Tested to 300PSI
• Proprietary TCU Flash developed by Unitronic
• Motec M142 R8/Huracan Kit w/Level 3 Upgrade
• Flex Fuel Upgrade
• Lifeline Zero 360 Fia 2.25Kg Fire System

sheepeyrace Version 1 DL800 Transmission Build
• Dodson Sportsman 9 Plate Clutch
• Billet A & B Clutch Basket Assembly
• ''Proprietary'' sheepeyrace gear modification
• Disassembly, Inspection, Cleaning & Assembly
AMENETIES
• Map Selection
• 6 Month Motec Support from sheepeyrace
• Ability to Remote Tune & Datalog
• Auto Upshift
• Rolling Anti Lag
• Flame Mode
• True Flex Fuel
• Ethanol Content Display
MAC PACKAGE
1,400 WHP RACE ETHANOL
800 WHP PUMP GAS
• Dual Precision 6466 BB Mirror Image Turbos
• Dual Turbosmart Gen V Hypergates
• Dual Turbosmart Gen V BOVs
• Air to Water Intercoolers
• Handcrafted Heat Exchangers
• Stainless Exhaust System
• External Water Tank w/ 55GPM Pump
• All Lines & Fittings AN/Tested to 300PSI
• Proprietary TCU Flash developed by Unitronic
• Motec M142 R8/Huracan Kit w/Level 3 Upgrade
• Flex Fuel Upgrade
• Lifeline Zero 360 Fia 2.25Kg Fire System

• sheepeyrace Billet Intake Manifold
sheepeyrace Version 3 DL800 Transmission Build
• Dodson ProMax 9 Plate Clutch
• Dodson Billet Outer Cage
• Dodson Billet A & B Clutch Basket Assembly
• Dodson Billet Stubs
• Wavetrac ATB LSD for DL800
• ''Proprietary'' sheepeyrace gear modification
• Disassembly, Inspection, Cleaning & Assembly
AMENETIES
• Map Selection
• 6 Month Motec Support from sheepeyrace
• Ability to Remote Tune & Datalog
• Auto Upshift
• Rolling Anti Lag
• Flame Mode
• True Flex Fuel
• Ethanol Content Display
STAGE 3
1,700 WHP RACE ETHANOL
800 WHP PUMP GAS
• Dual Precision 6870 BB Turbos
• Dual Turbosmart Gen V Hypergates
• Dual Turbosmart Gen V BOVs
• Air to Water Intercoolers
• Handcrafted Heat Exchangers
• Stainless Exhaust System
• External Water Tank w/ 55GPM Pump
• All Lines & Fittings AN/Tested to 300PSI
• Proprietary TCU Flash developed by Unitronic
• Motec M142 R8/Huracan Kit w/Level 3 Upgrade
• Flex Fuel Upgrade
• Lifeline Zero 360 Fia 2.25Kg Fire System

• sheepeyrace Billet Intake Manifold
• DSS Axles
sheepeyrace Version 5 DL800 Transmission Build
• Dodson ProMax 9 Plate Clutch
• Dodson Billet Outer Cage
• Dodson Billet A & B Clutch Basket Assembly
• Dodson Billet Full Gearset [1-7]
• Dodson Mag Speed Sensor [Odd]
• Dodson Mag Speed Sensor [Even]
• Dodson Mainshaft Case Plug [Set of 3]
• Dodson Billet Stubs
• Dodson Billet Ring & Pinion
• Wavetrac ATB LSD for DL800
• ''Proprietary'' sheepeyrace gear modification
• OE DCT Fluid [14 Quarts]
• OE Oil Filter
• Disassembly, Inspection, Cleaning & Assembly
SHEEPEYRACE 5.2 FSI Stage 1 Long Block
11:1 Compression
I-Beam connecting rod for V10 5.2L Engine.
Stock Crank.
ARP Bolts.
Italia RP Forged piston set.
Includes machining and final hone.
Hand Lapped Deck.
ARP V10 Head stud kit.
King Coated Main Bearings.
King Coated Rods.
Custom Total Seal Rings.
22mm Wrist Pins.
OEM Gasket and hardware kit. Includes seals and TQ to Yield bolts.
Includes upgraded springs and hardware.
5.2L V10 Long Block Assembly Procedure. Includes tear down, inspection, prep, sizing, and assembly with custom timing if applicable. Includes leak down and coolant system check.
Balance rotating assembly 0 gram with heavy lead.
Includes Engine Teardown, Documentation, Cleaning & Fully Serviced Heads.
AMENETIES
• Map Selection
• 6 Month Motec Support from sheepeyrace
• Ability to Remote Tune & Datalog
• Auto Upshift
• Rolling Anti Lag
• Flame Mode
• True Flex Fuel
• Ethanol Content Display
VERSION 1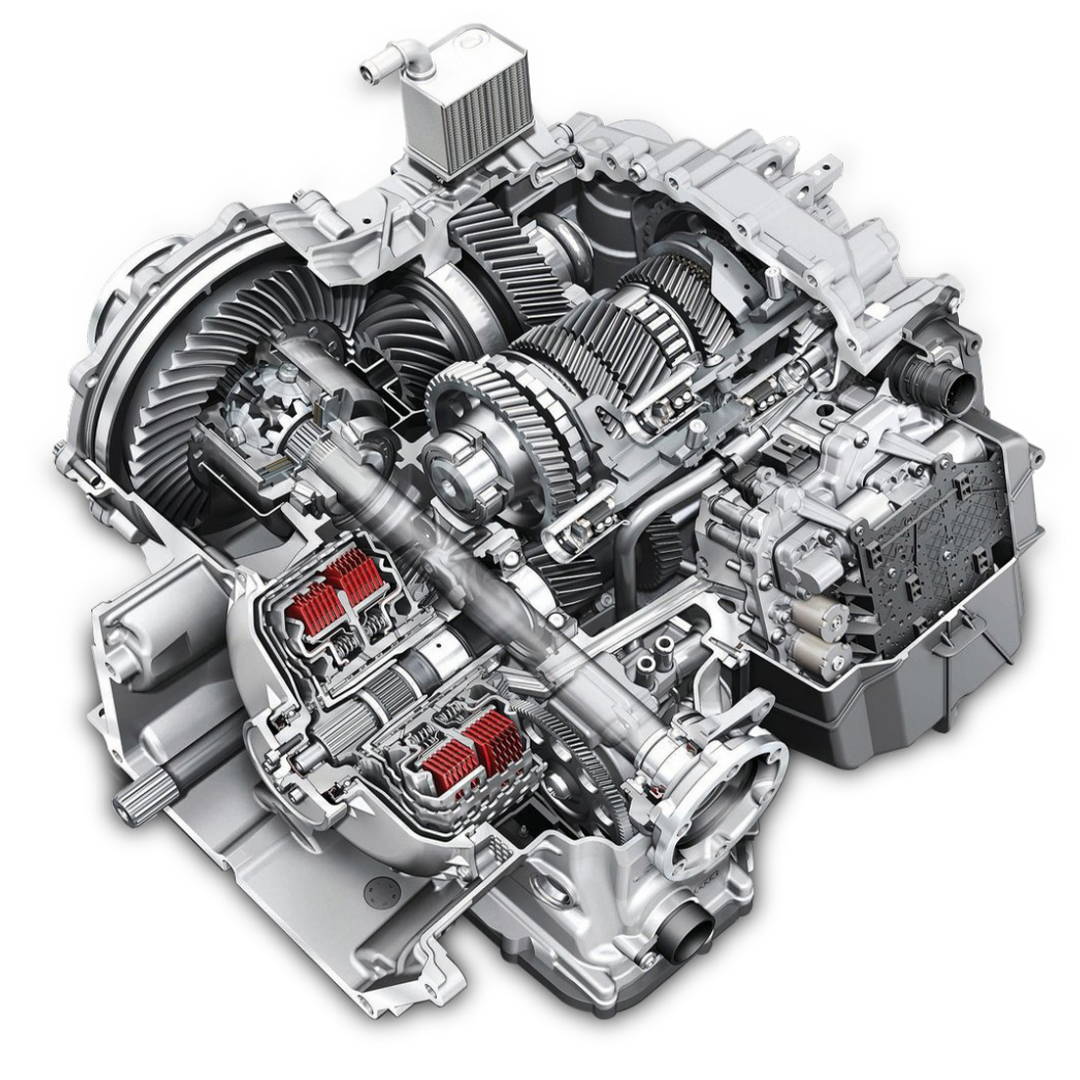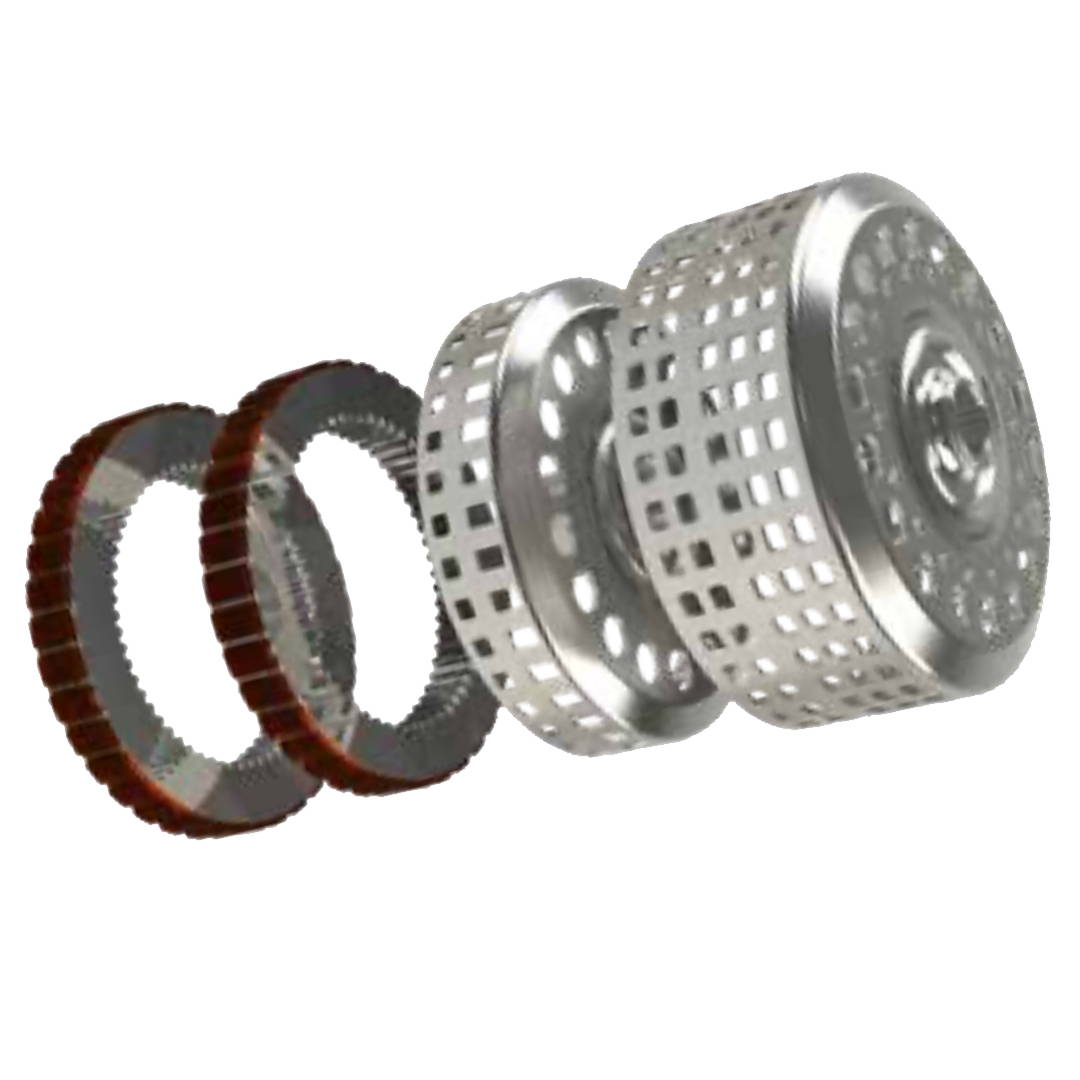 sheepeyrace Version 1 DL800 Transmission Build
• Dodson Sportsman 9 Plate Clutch
• Billet A & B Clutch Basket Assembly
• ''Proprietary'' sheepeyrace gear modification
• Disassembly, Inspection, Cleaning & Assembly
VERSION 2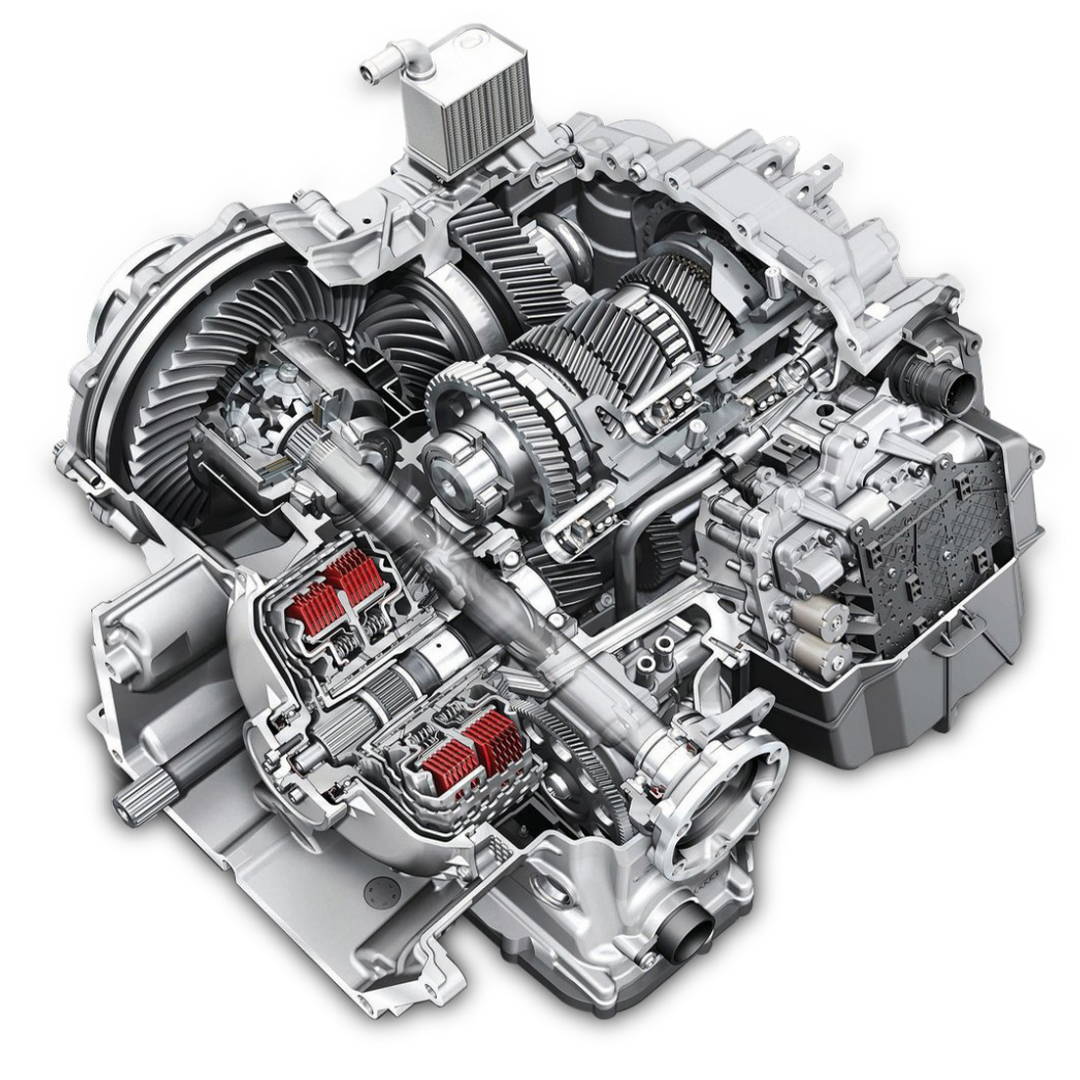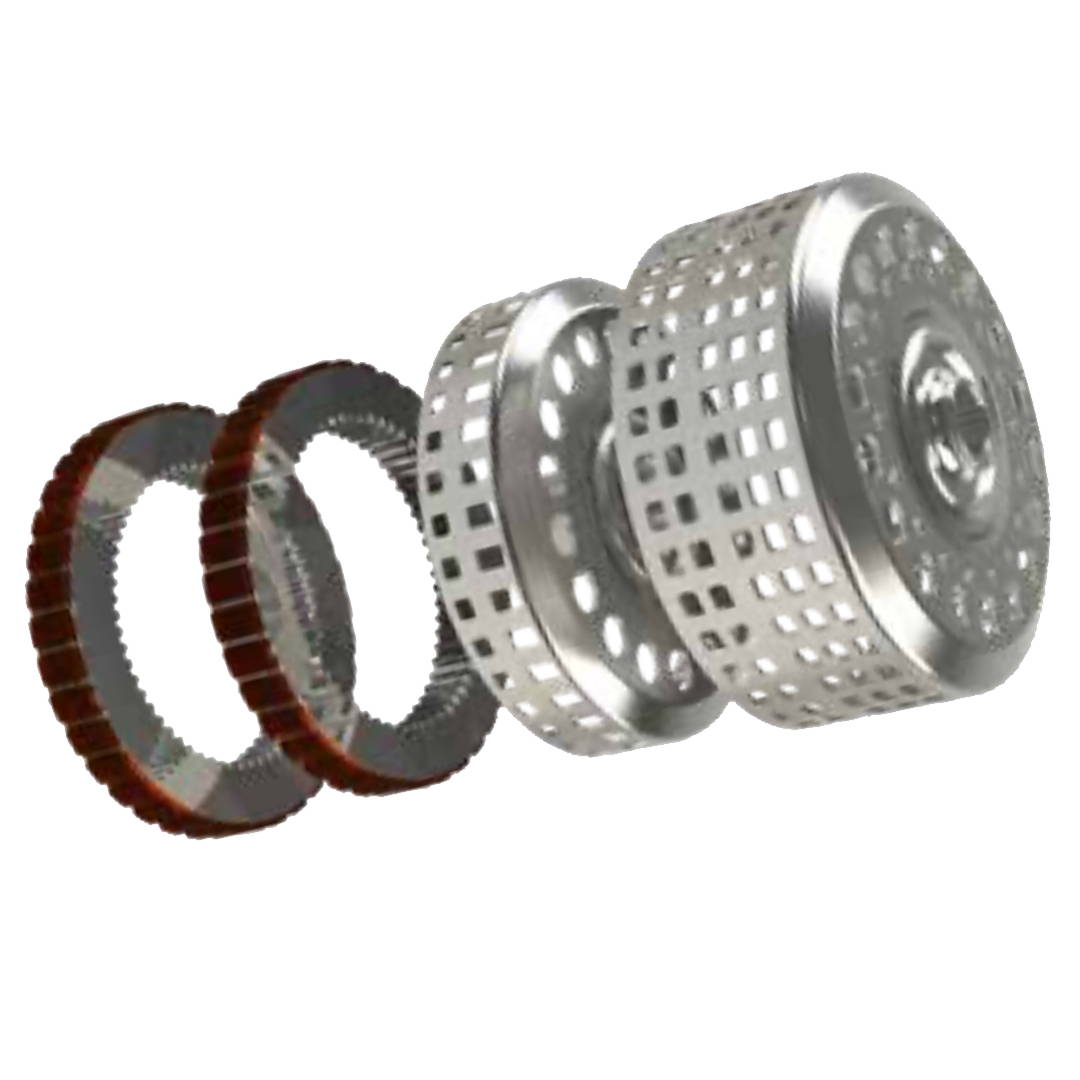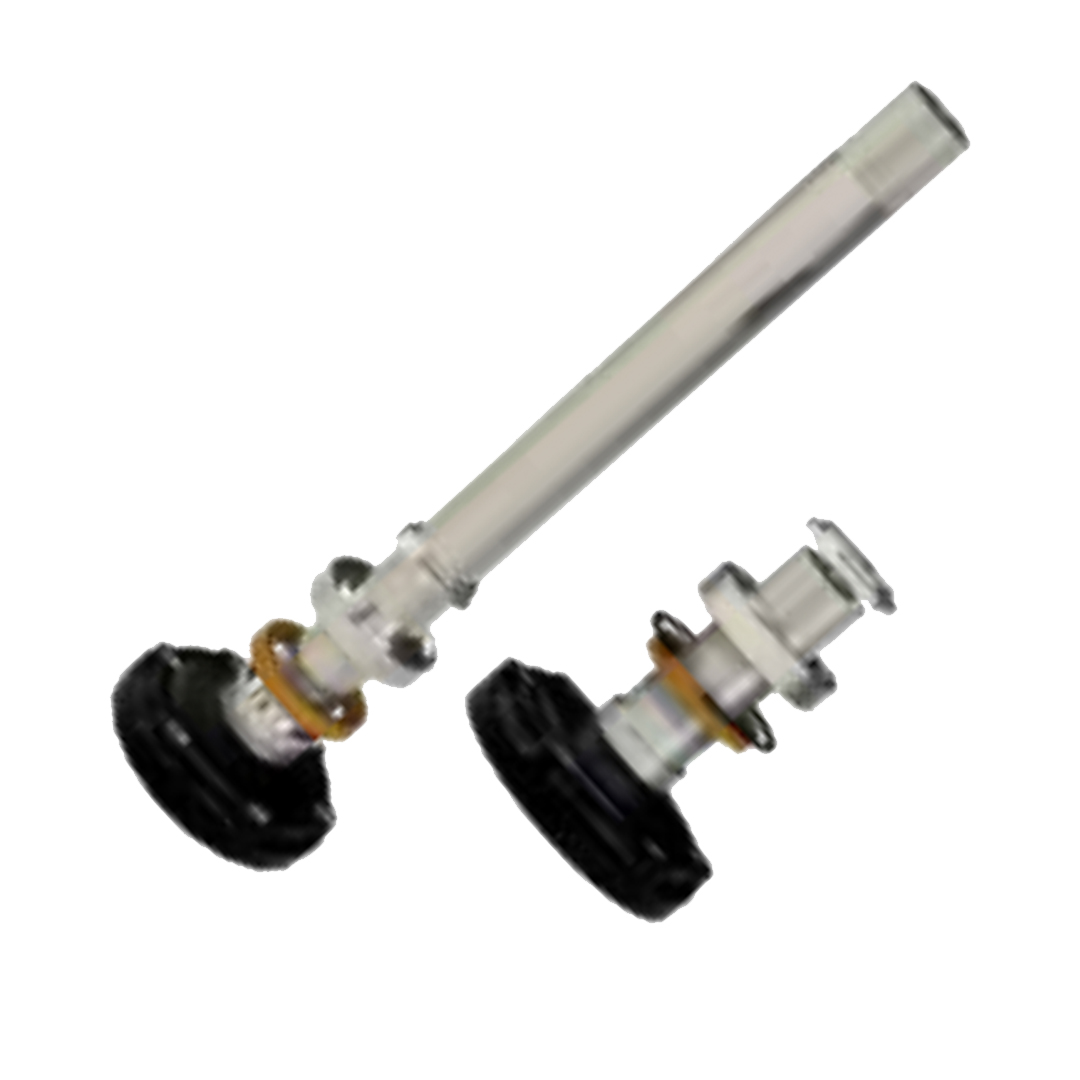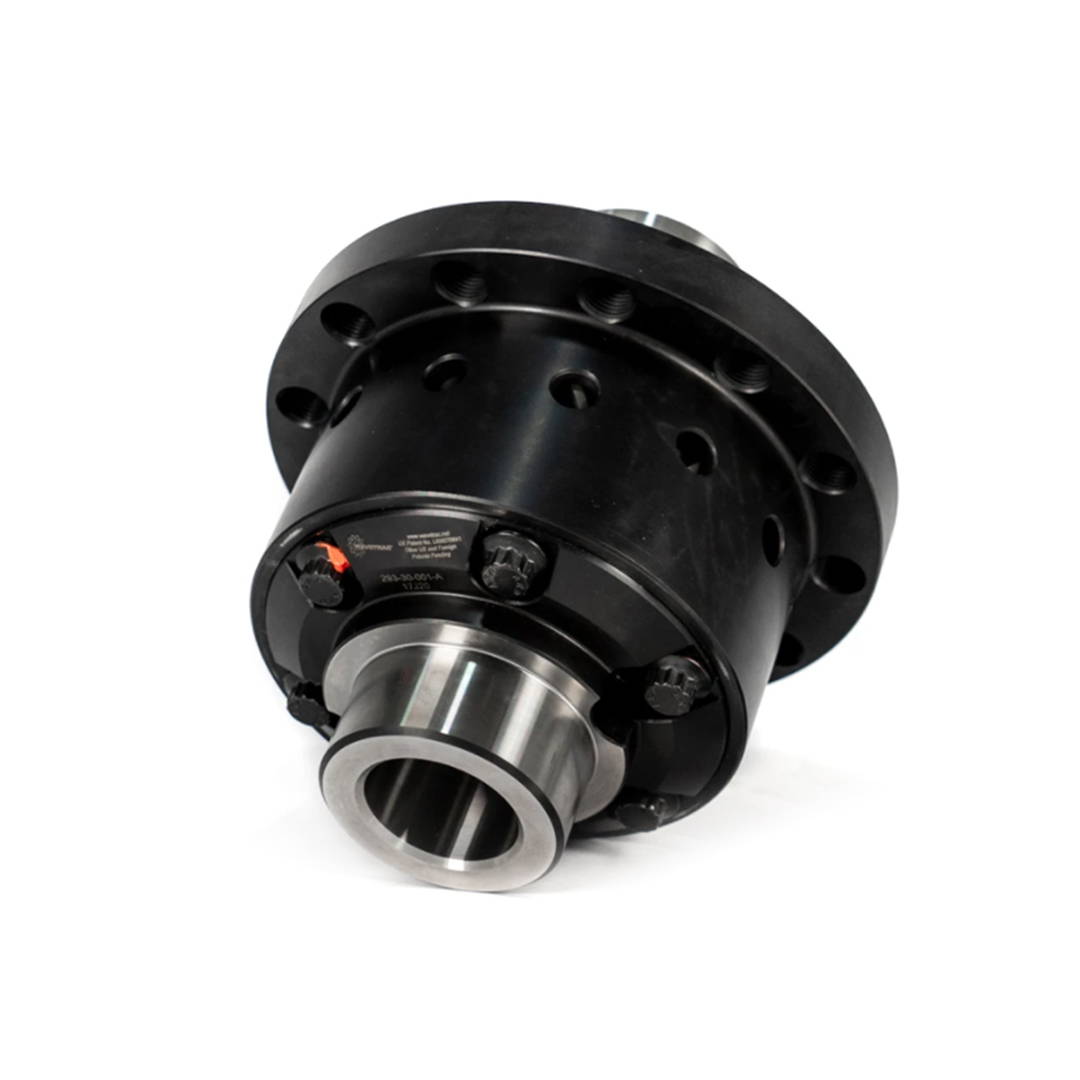 sheepeyrace Version 2 DL800 Transmission Build
• Dodson Sportsman 9 Plate Clutch
• Dodson Billet A & B Clutch Basket Assembly
• Dodson Billet Stubs
• Wavetrac ATB LSD for DL800
• ''Proprietary'' sheepeyrace gear modification
• Disassembly, Inspection, Cleaning & Assembly
VERSION 3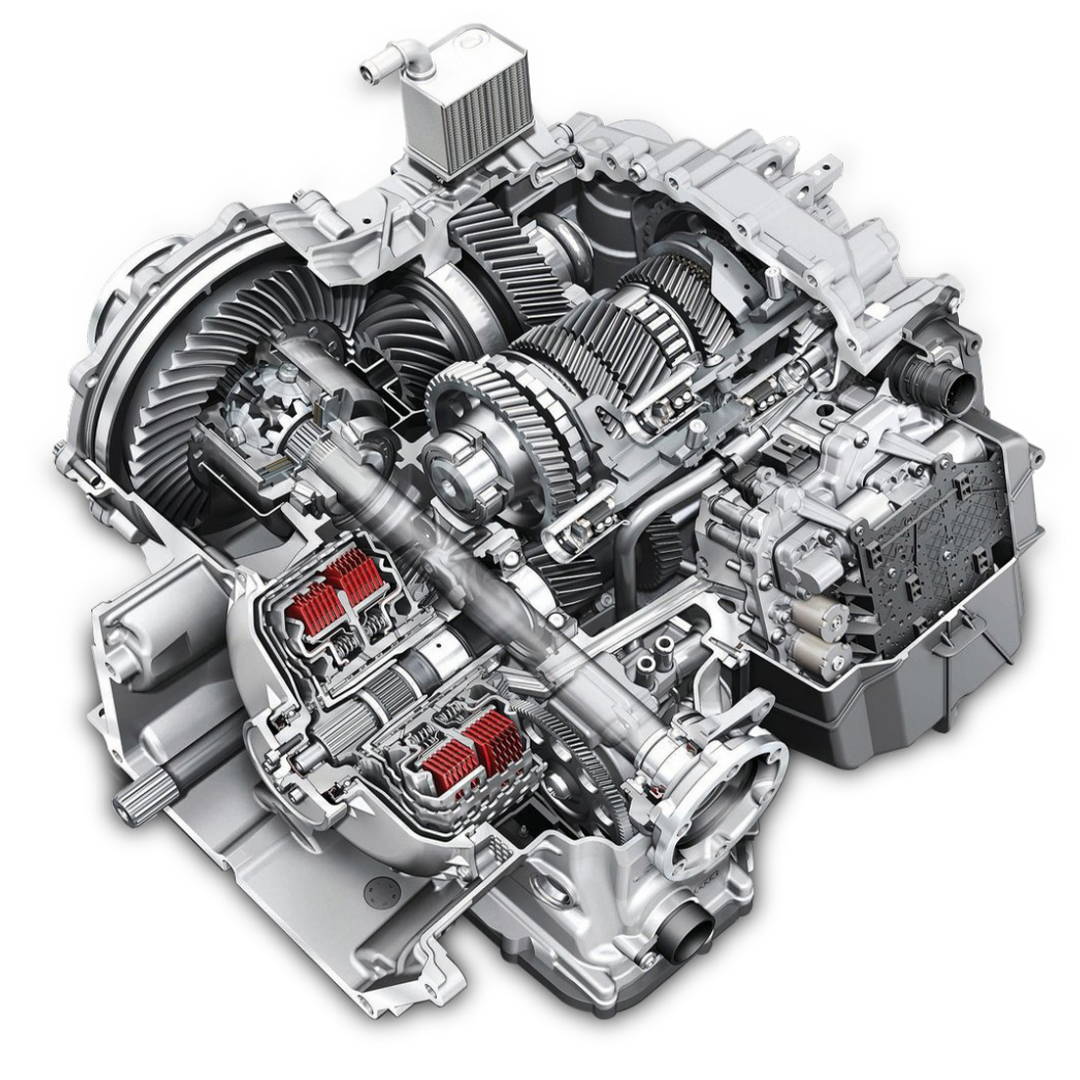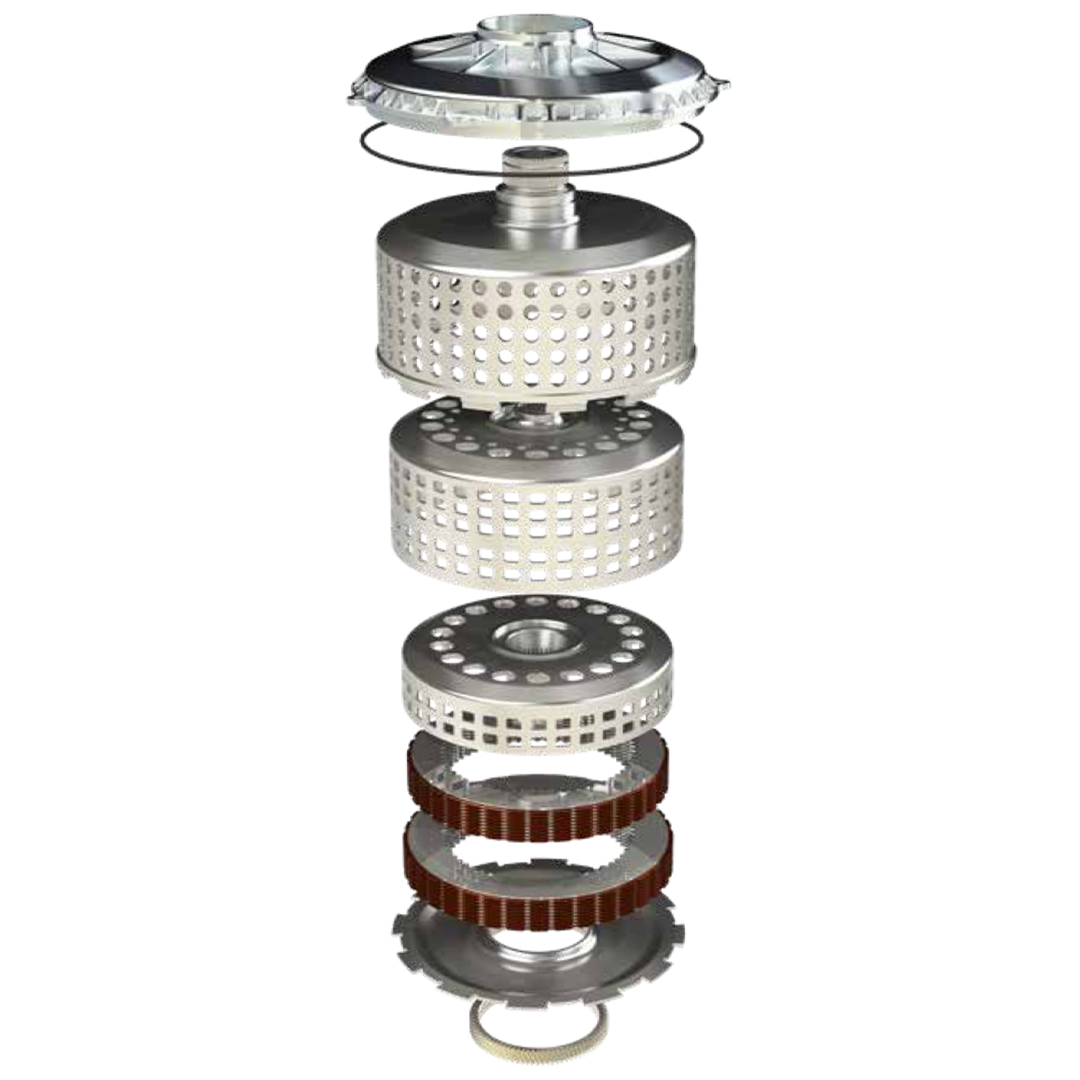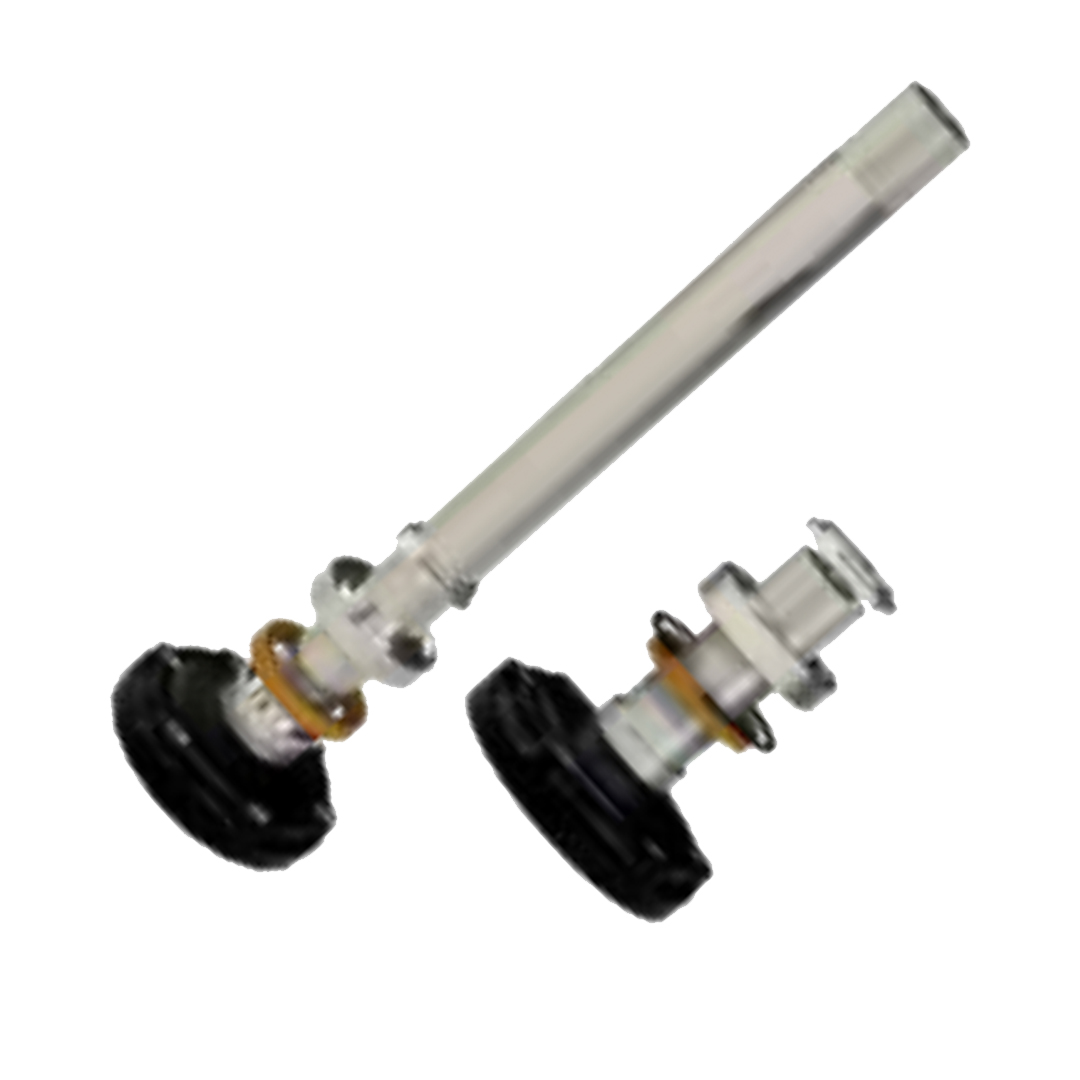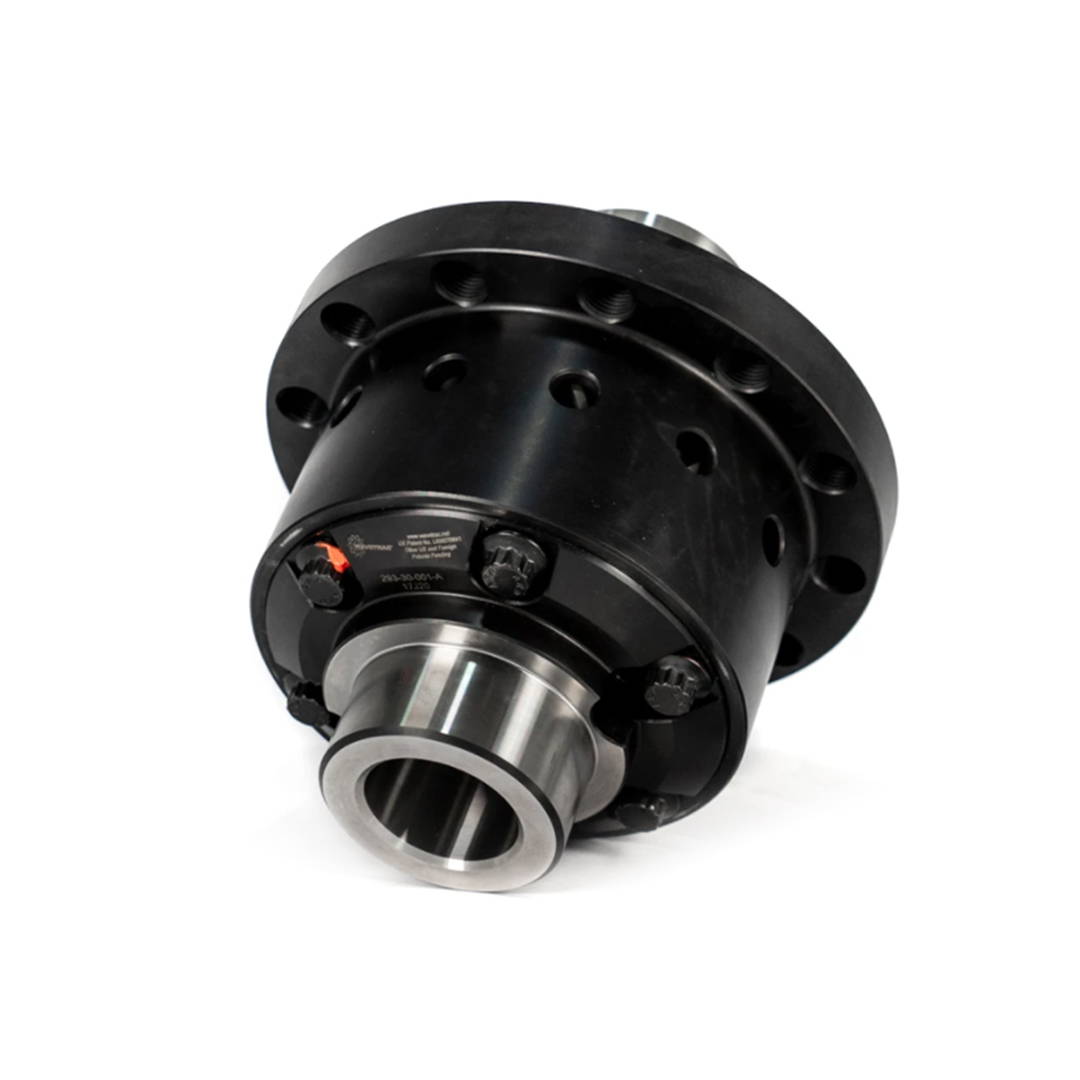 sheepeyrace Version 3 DL800 Transmission Build
• Dodson ProMax 9 Plate Clutch
• Dodson Billet Outer Cage
• Dodson Billet A & B Clutch Basket Assembly
• Dodson Billet Stubs
• Wavetrac ATB LSD for DL800
• ''Proprietary'' sheepeyrace gear modification
• Disassembly, Inspection, Cleaning & Assembly
VERSION 4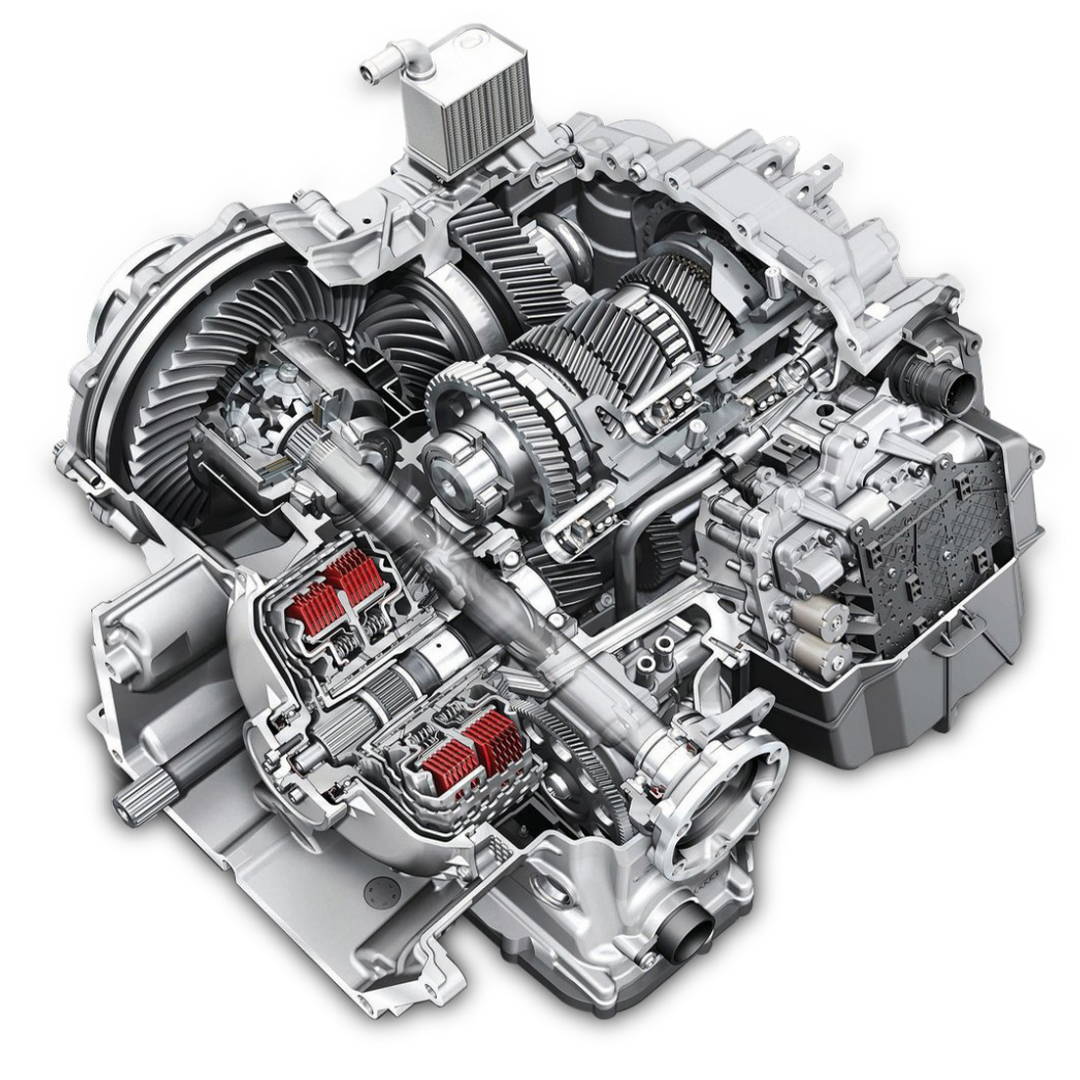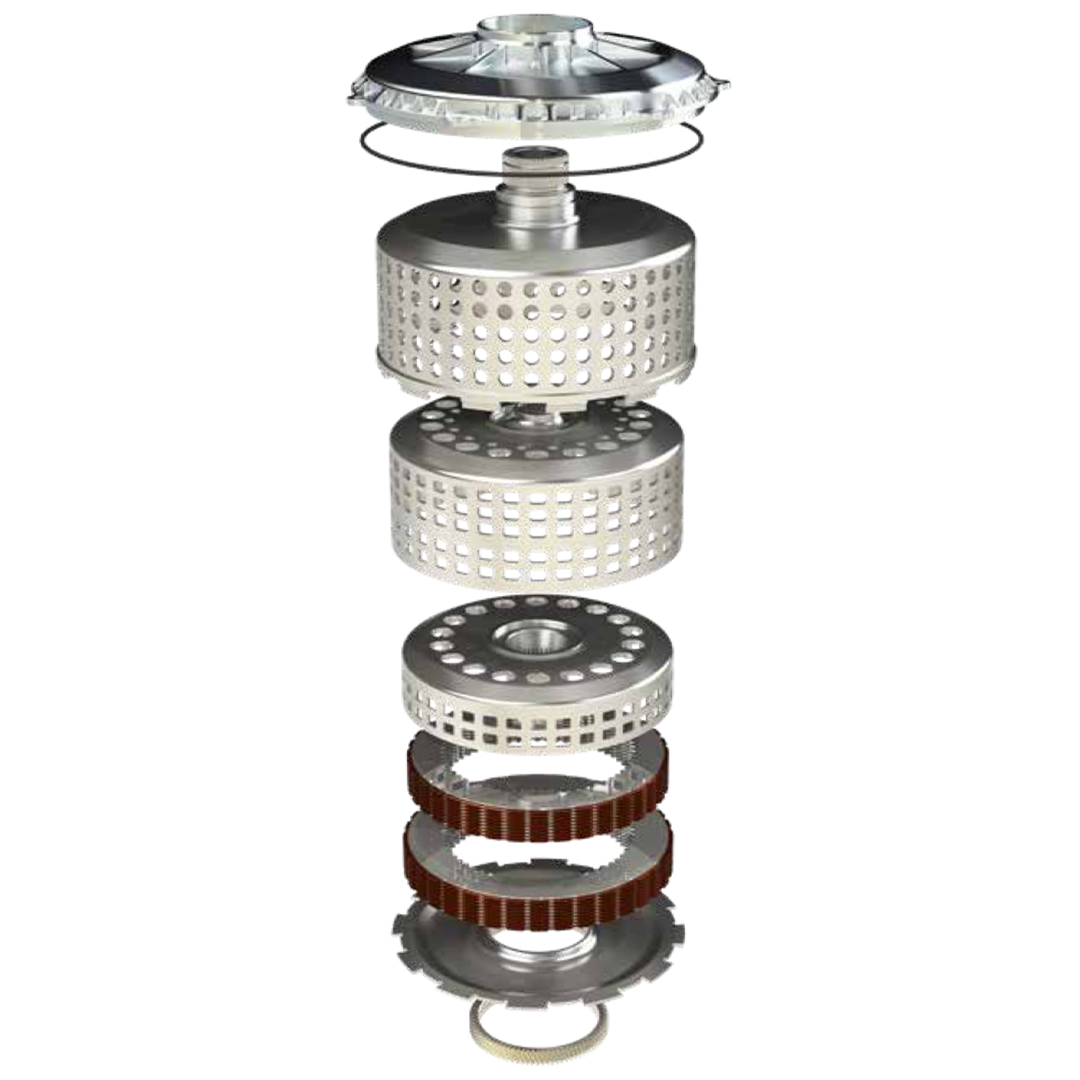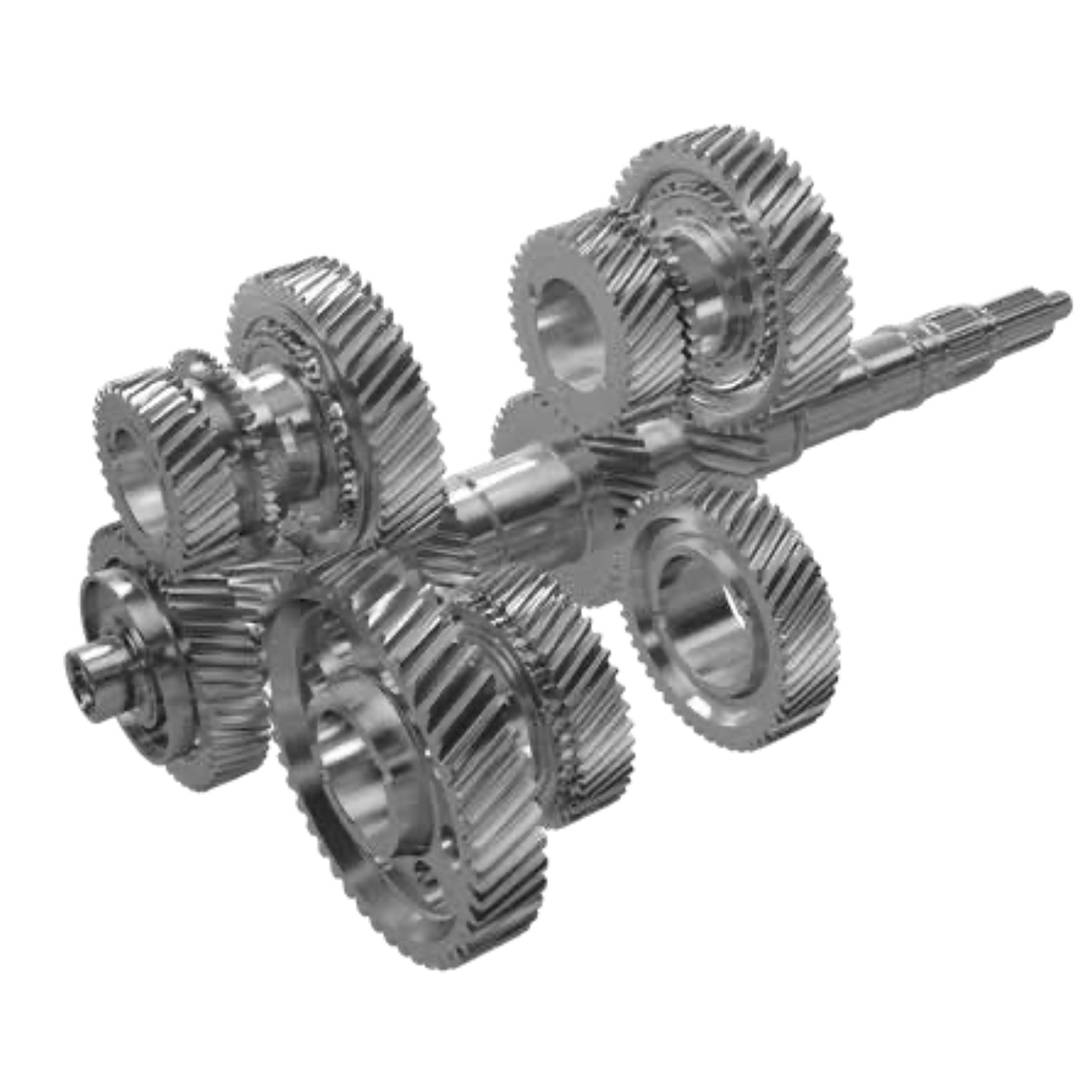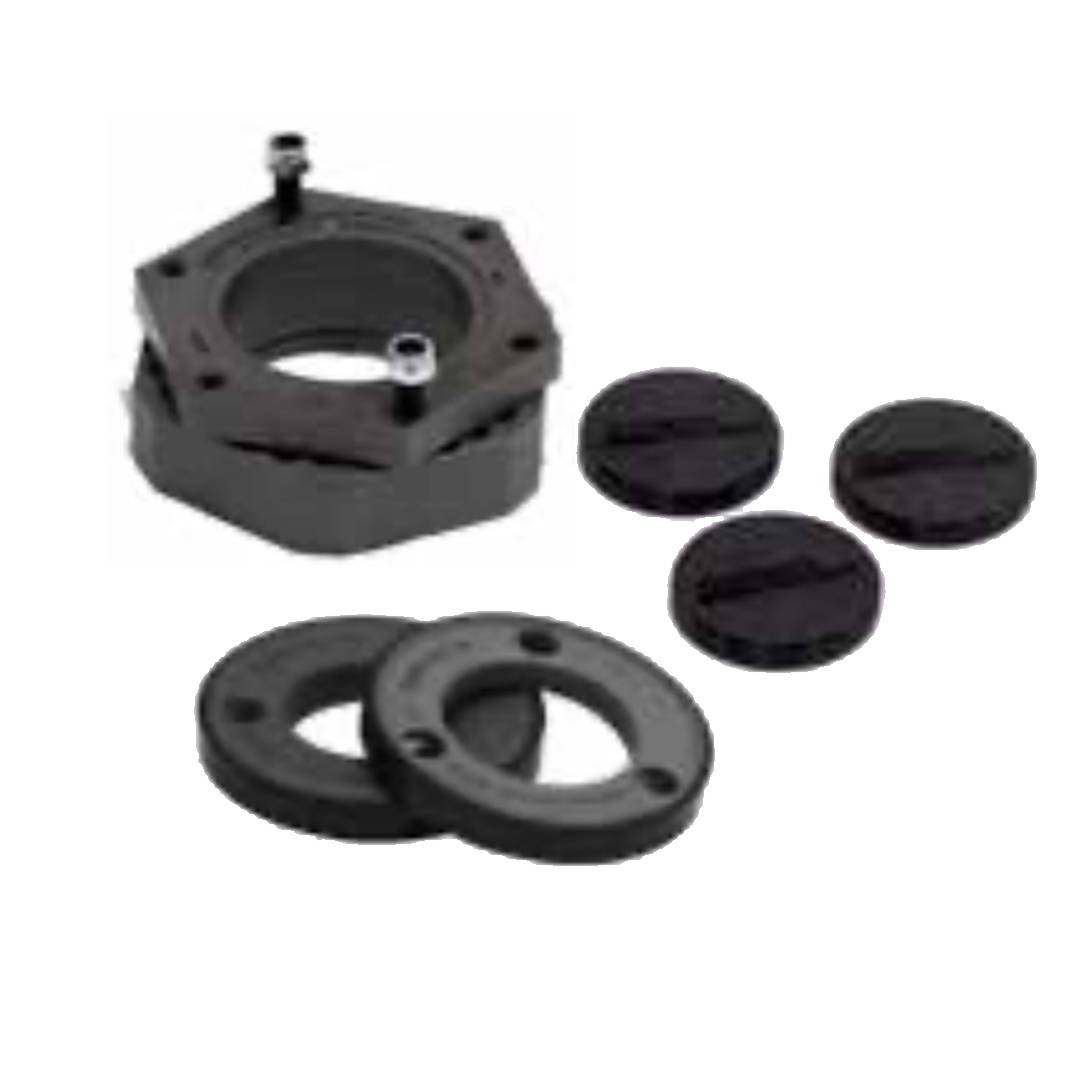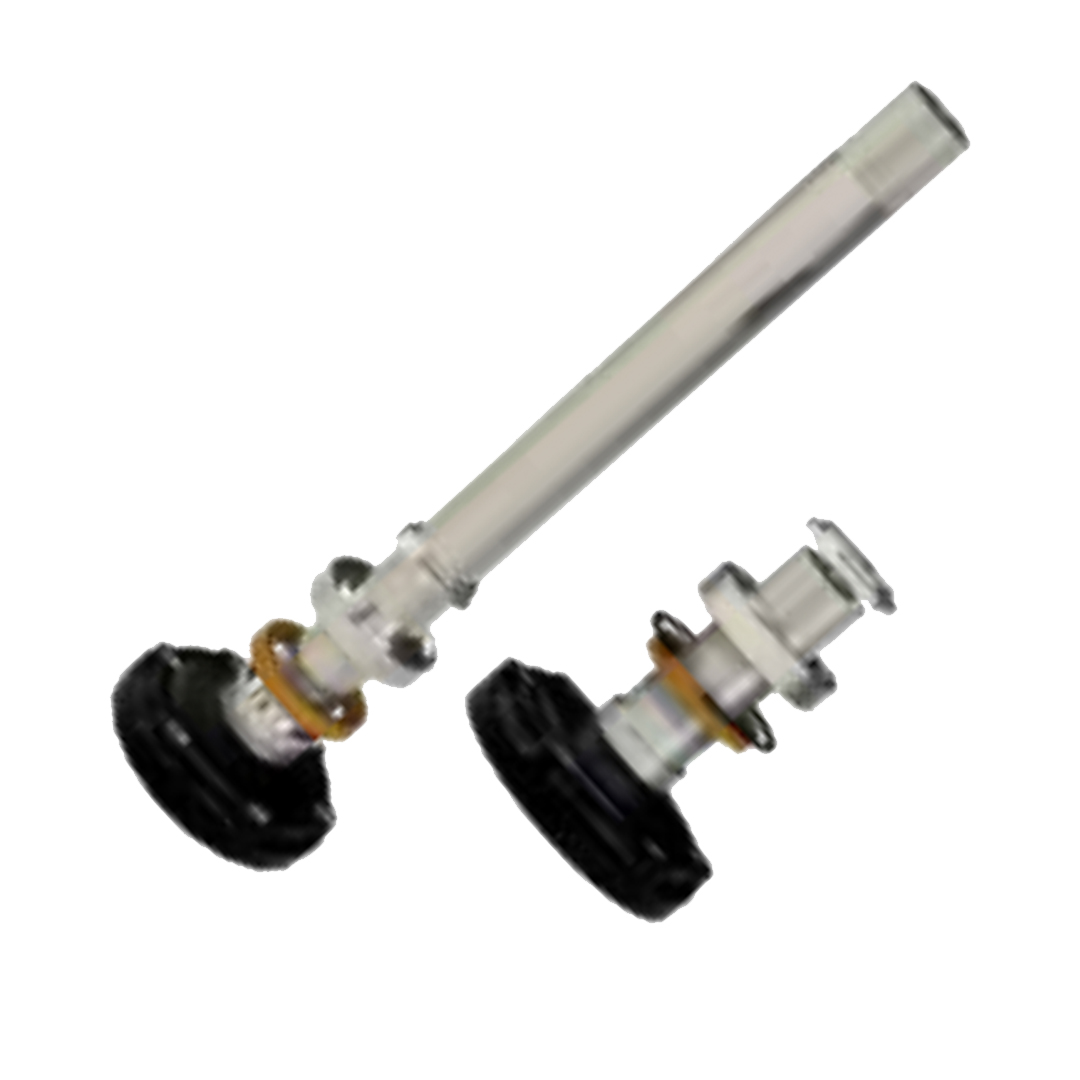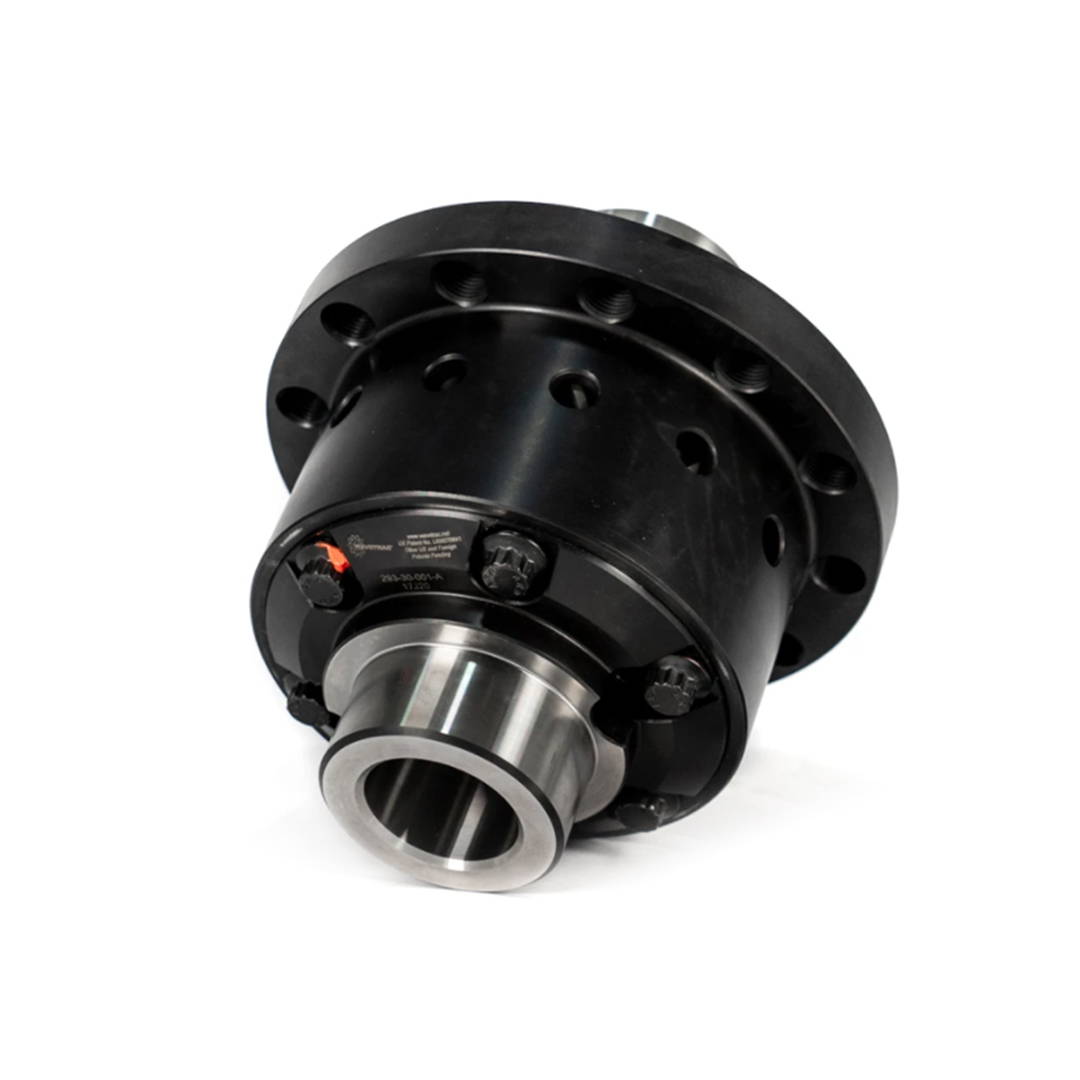 sheepeyrace Version 4 DL800 Transmission Build
• Dodson ProMax 9 Plate Clutch
• Dodson Billet Outer Cage
• Dodson Billet A & B Clutch Basket Assembly
• Dodson Billet 2nd Gear

• Dodson Mag Speed Sensor [Odd]
• Dodson Mag Speed Sensor [Even]
• Dodson Mainshaft Case Plug [Set of 3]
• Dodson Billet Stubs
• Wavetrac ATB LSD for DL800
• ''Proprietary'' sheepeyrace gear modification
• OE DCT Fluid [14 Quarts]
• OE Oil Filter
• Disassembly, Inspection, Cleaning & Assembly
VERSION 5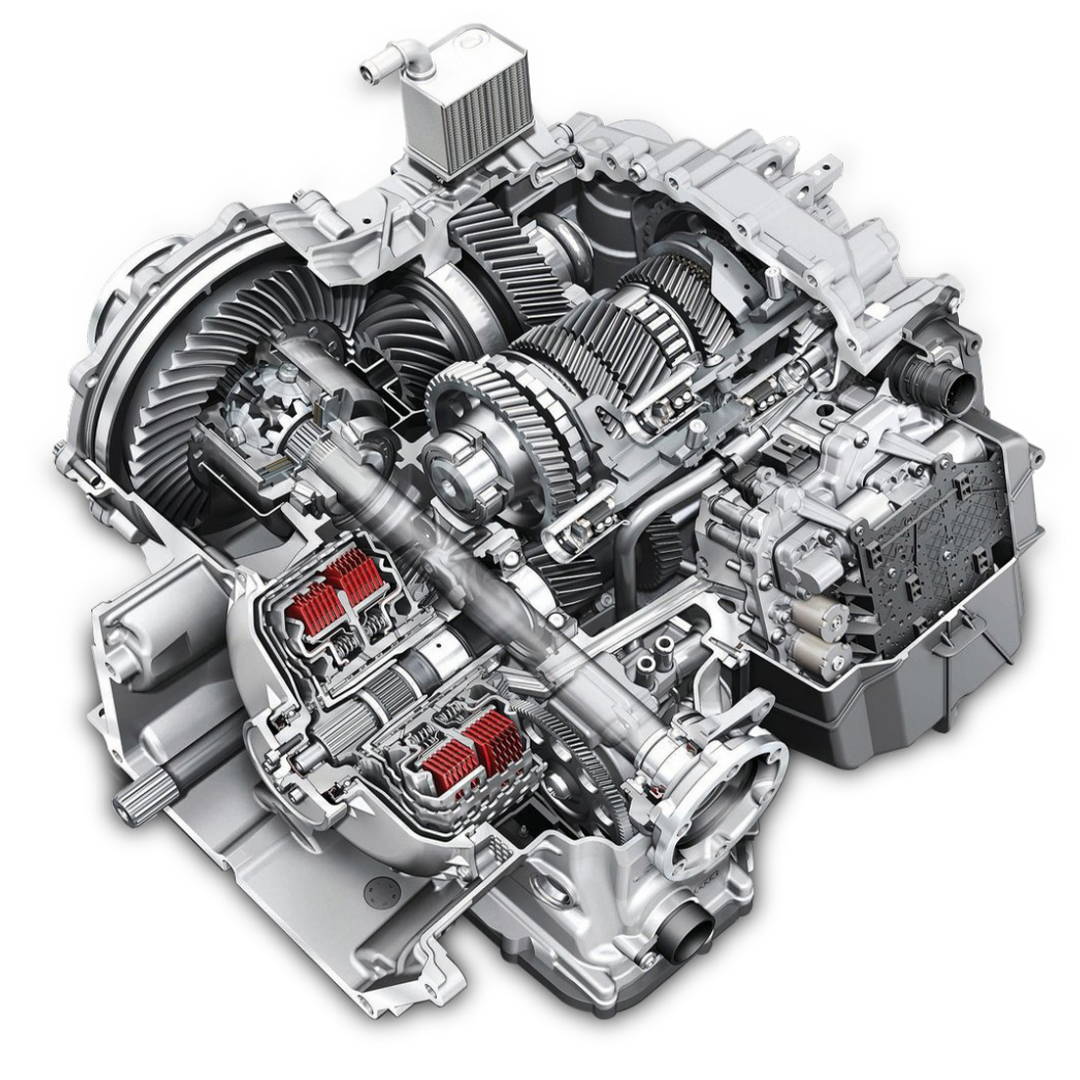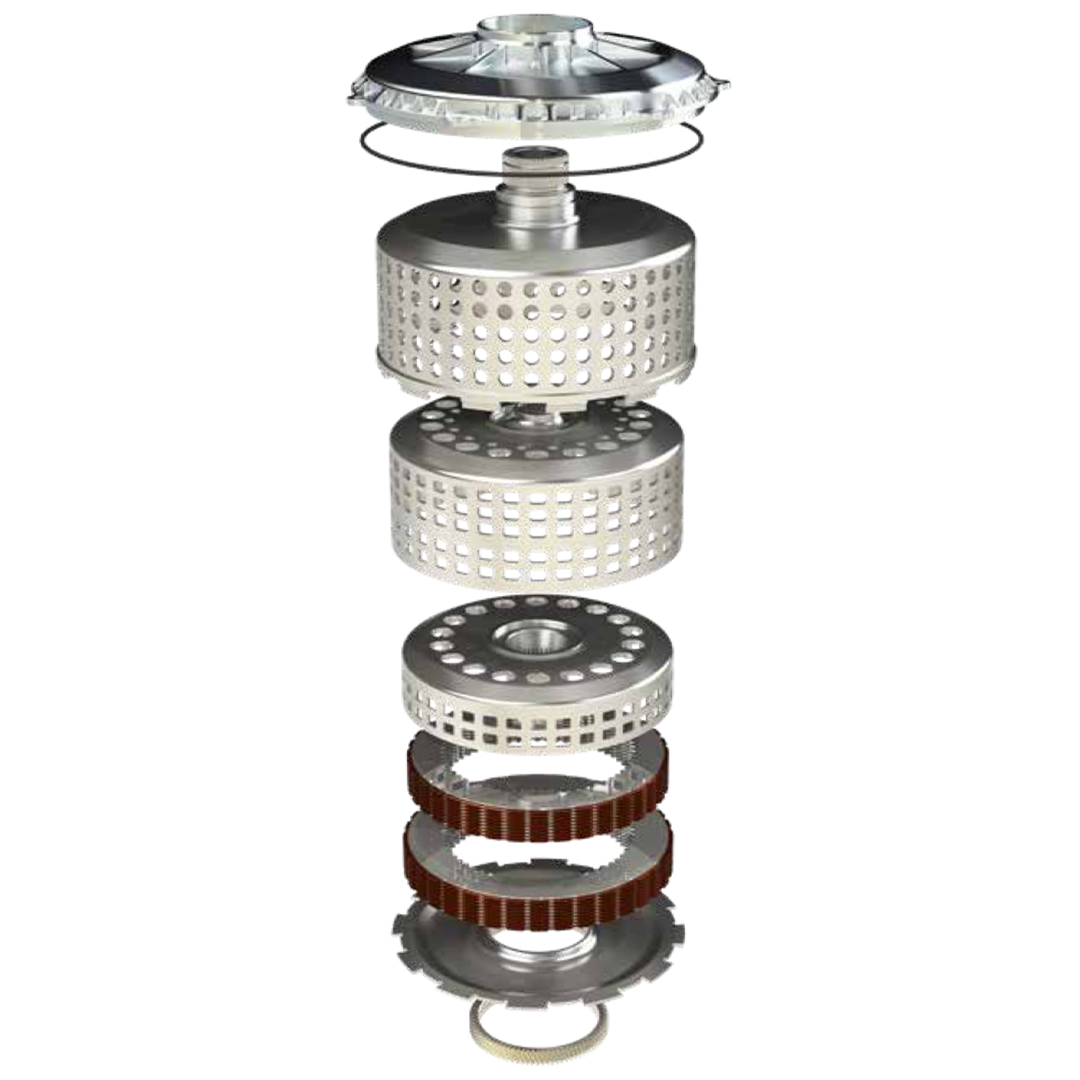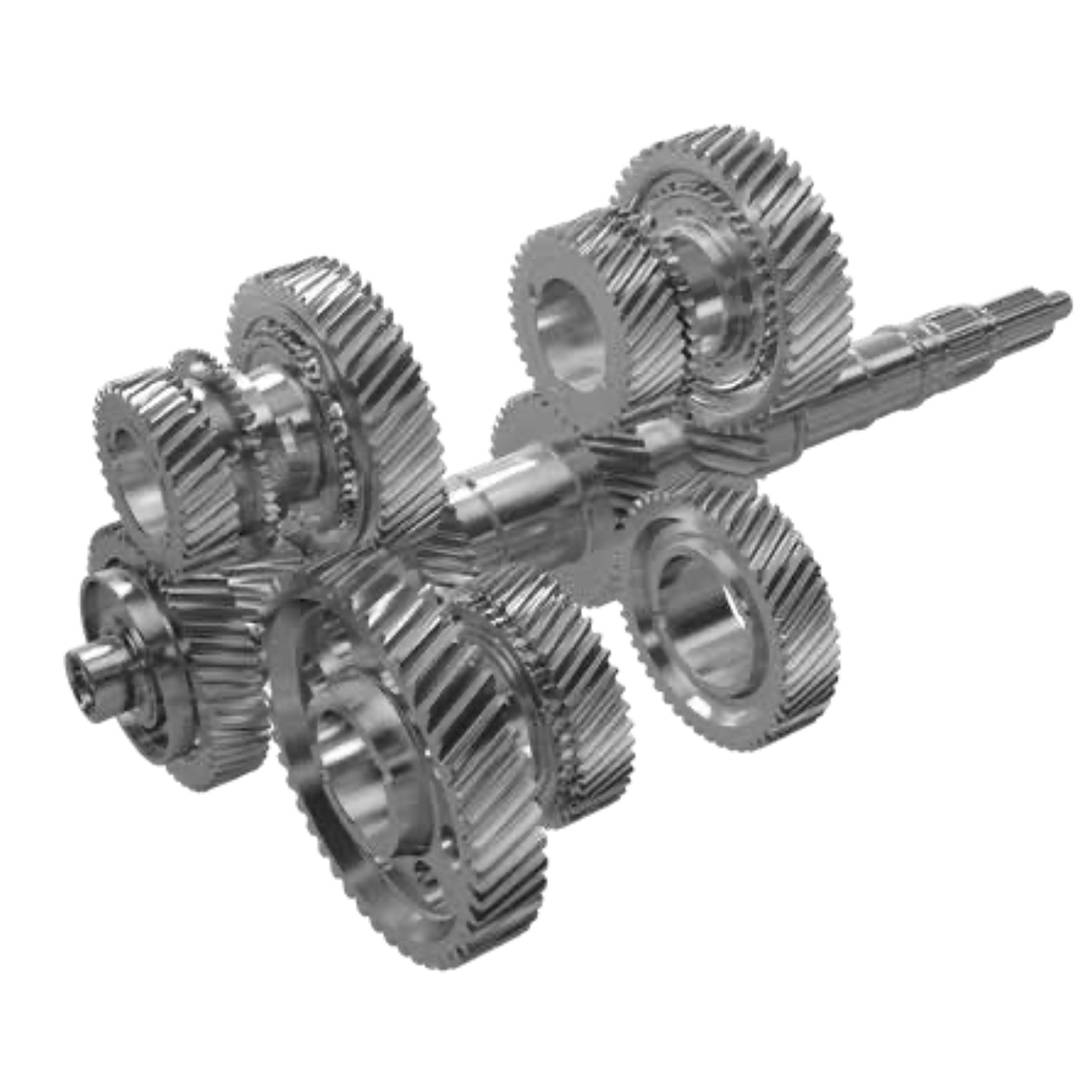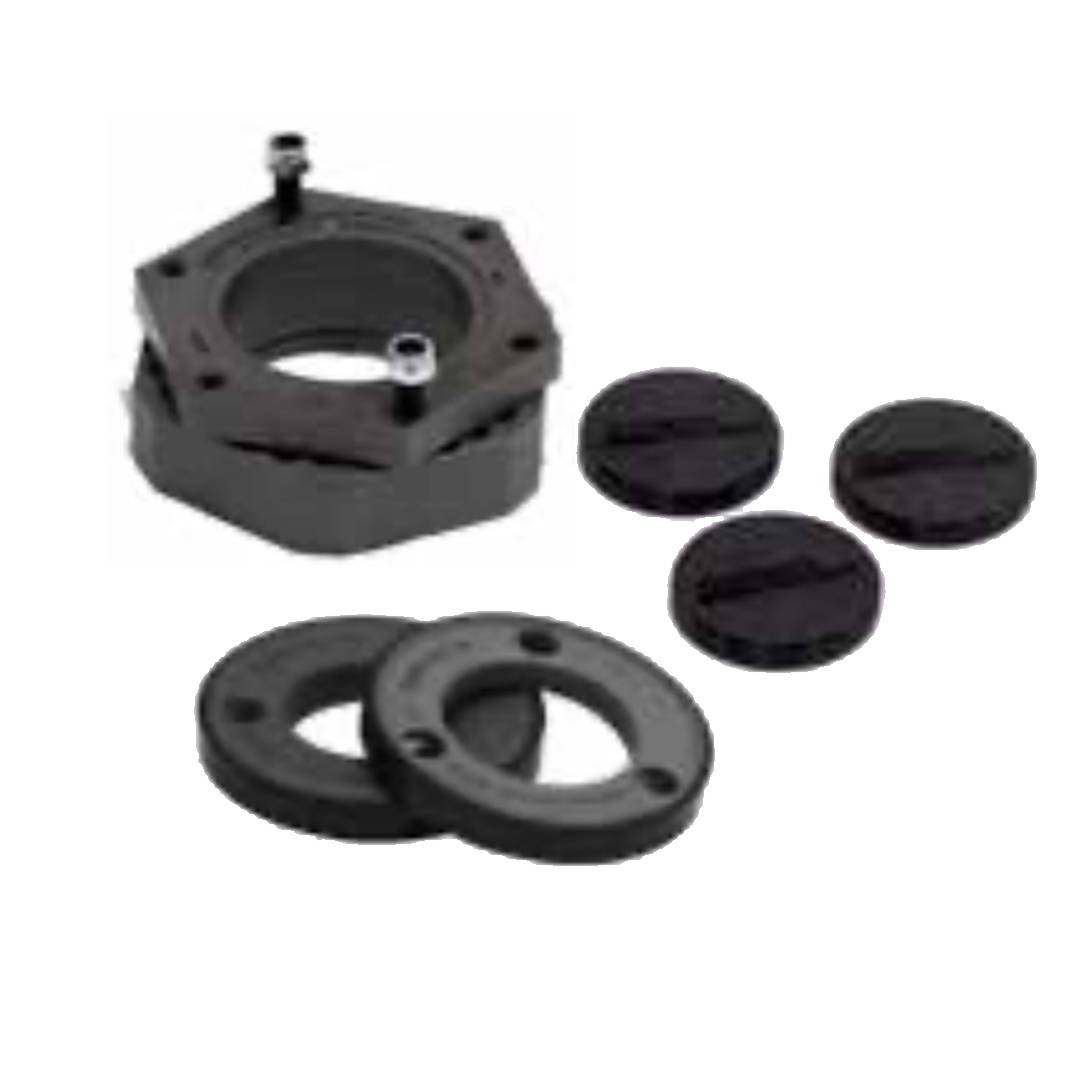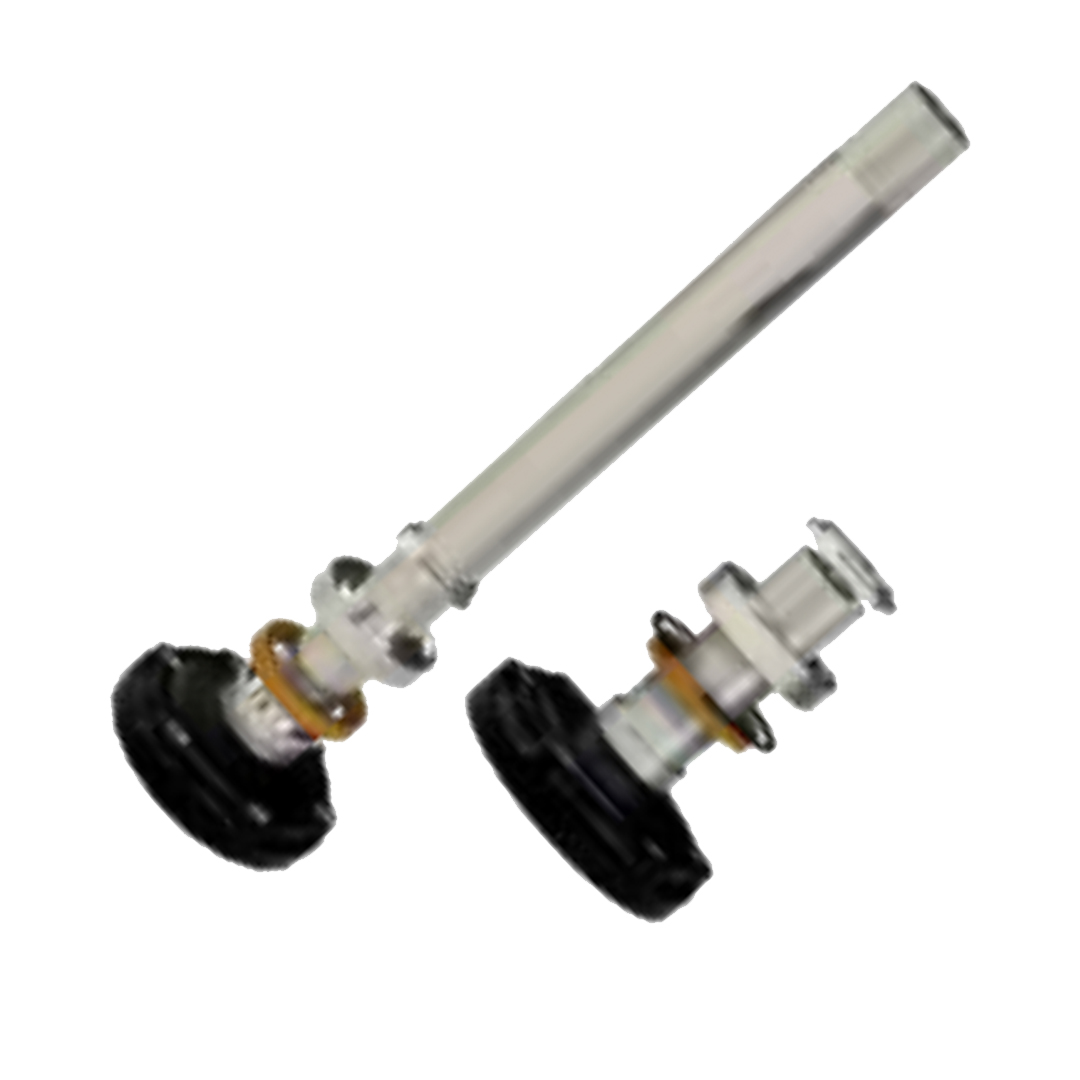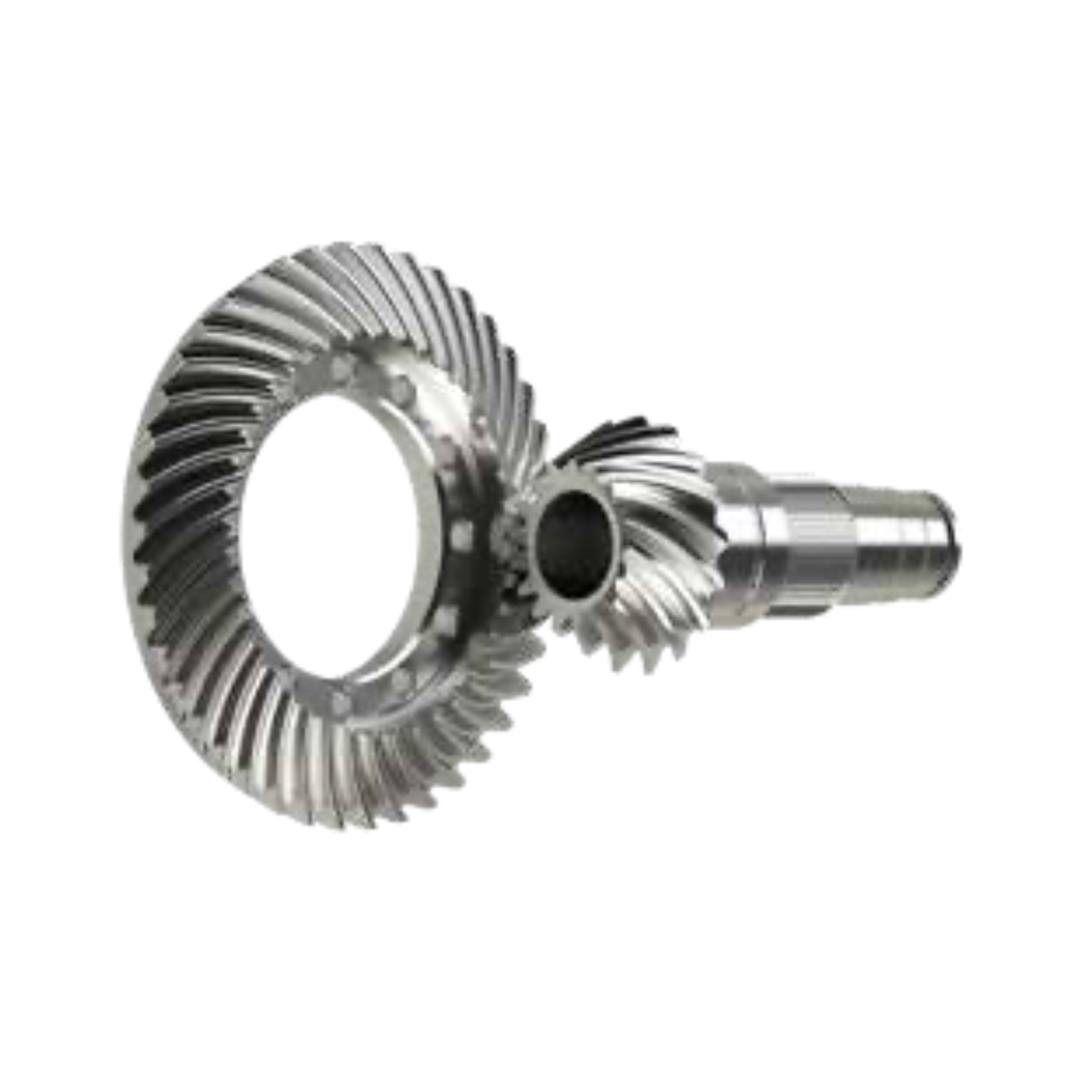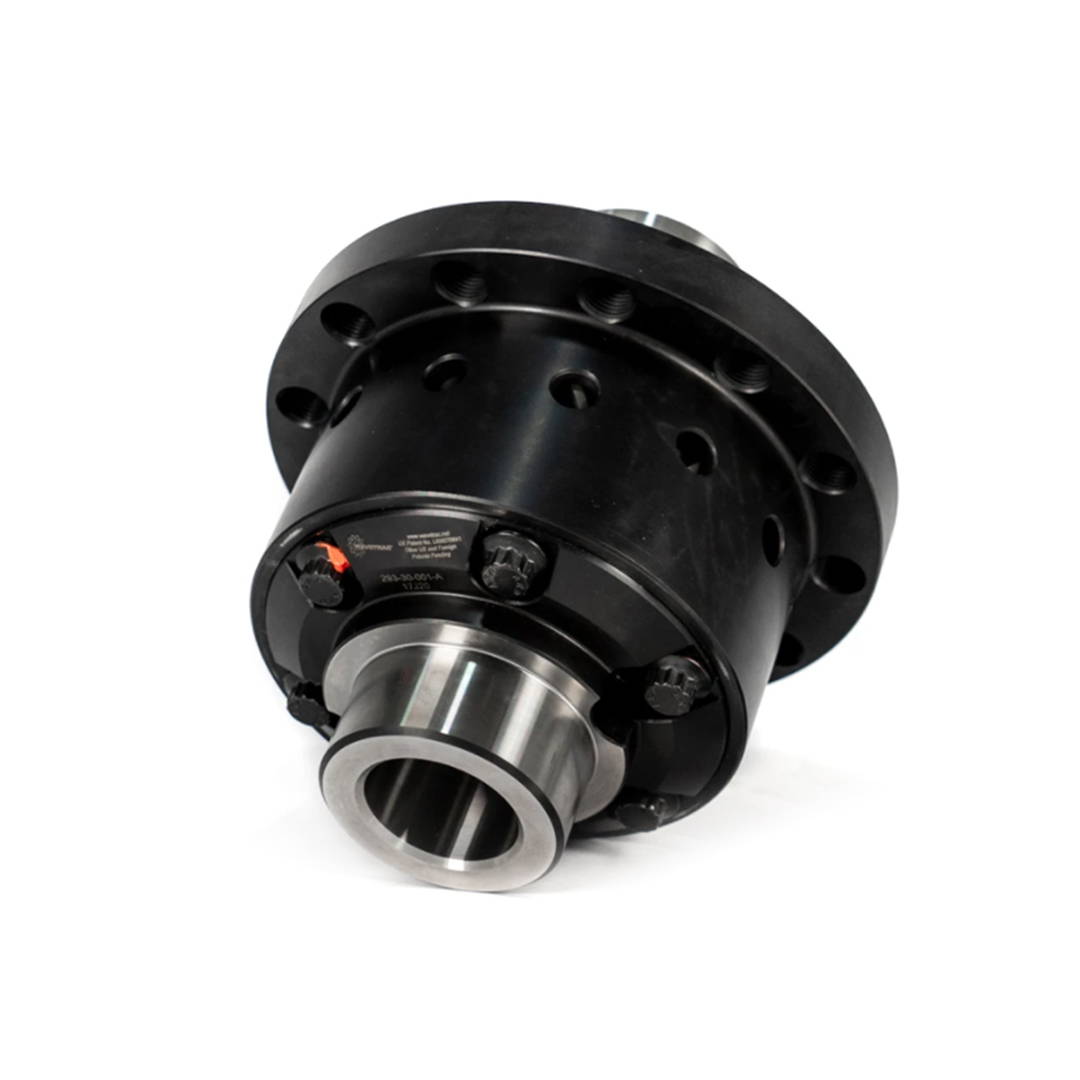 sheepeyrace Version 5 DL800 Transmission Build
• Dodson ProMax 9 Plate Clutch
• Dodson Billet Outer Cage
• Dodson Billet A & B Clutch Basket Assembly
• Dodson Billet Full Gearset [1-7]
• Dodson Mag Speed Sensor [Odd]
• Dodson Mag Speed Sensor [Even]
• Dodson Mainshaft Case Plug [Set of 3]
• Dodson Billet Stubs
• Wavetrac ATB LSD for DL800
• ''Proprietary'' sheepeyrace gear modification
• OE DCT Fluid [14 Quarts]
• OE Oil Filter
• Disassembly, Inspection, Cleaning & Assembly
OPTIONAL BILLET PACK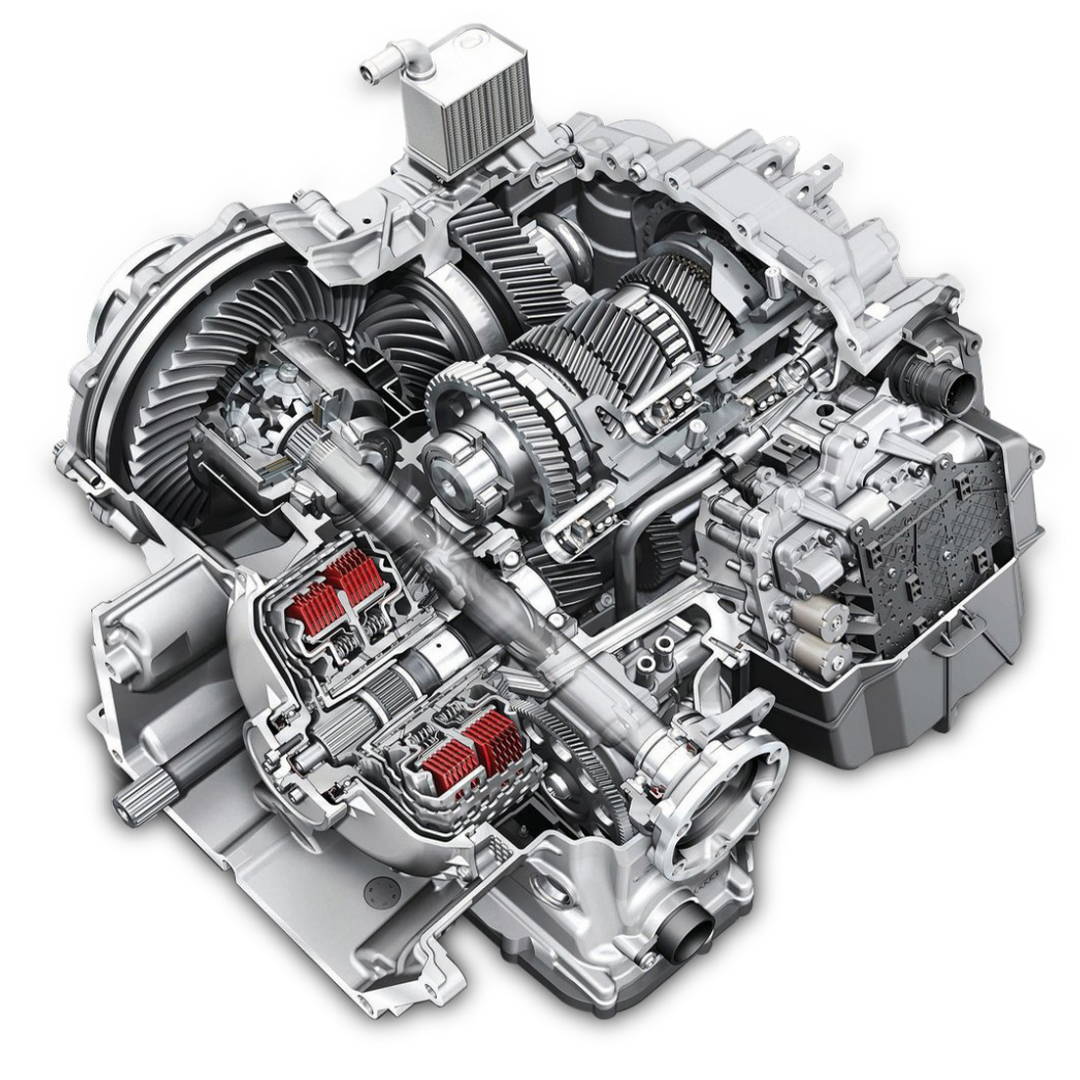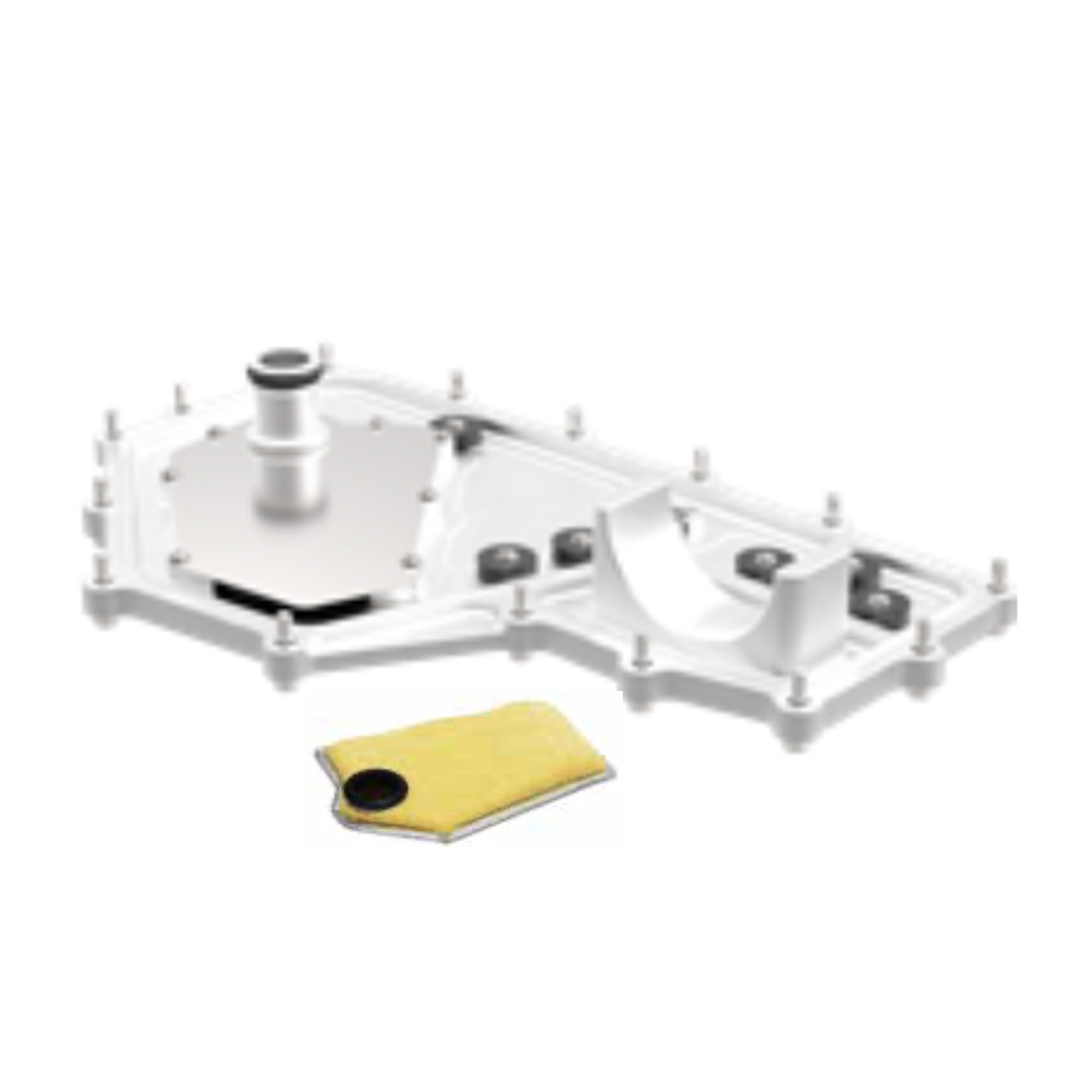 sheepeyrace DL800 Billet Pack
• Dodson Billet Diff Cover
• Dodson Billet Transmission Sump Cover
[ with servicable filter ]